Base
Wingsuit BASE jumping in Baffin Island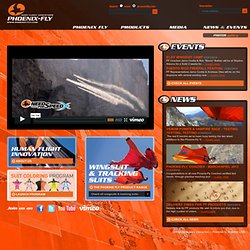 Elsinore Artistic Wingsuit Competition 30/05/2012 Our own Jarno Cordia flew down to Elsinore (USA) last month where together with Wingsuit ... >Learn more Belelux Wingsuit Championships 30/05/2012 The Benelux (Belgium/Holland/Luxemburg) Wingsuit Championships where held last weekend and saw one ...
BASE Jumping off Cliffs Never Looked So Scary Awesome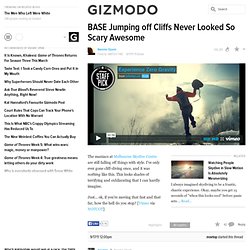 I did skydive once... and it was by myself, not tandem. The adrenaline boost I got from jumping by myself is just awesome! I was scared to jump, scared alone in the sky when my parachute didnt open properly(that was my fault and I fixed it of course) and was scared to land lol
photo © Seb Montaz V.O.W N°46 (21-27 November 2011) Art can take shape in many different forms and experiences. A successful work of art can take the viewer to another place completely. Whether this place is in the recesses of your subconscious, or it is a piece that shows you a part of the world or a side of humanity that was unknown to you before, art expands your point of view. In this case we have a documentary film that takes your point of view and throws it off a cliff into the Norweigan fjords or teases it across a tightrope connecting two skyscrapers in Paris.