Articles
How to Photograph Children Outdoors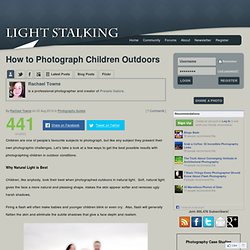 By Rachael Towne on in Guides
FAQ: How to Deal With Photography Naysayers - PhotographyBB Online Magazine and Community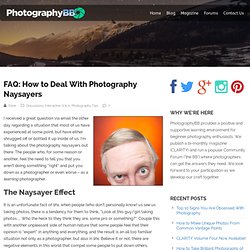 I received a great question via email the other day regarding a situation that most of us have experienced at some point, but have either shrugged off or bottled it up inside of us.
I'm Rob, the editor of Light Stalking. I try to keep this ship on course.
Light Stalking » Free GIMP Plugins for Photographers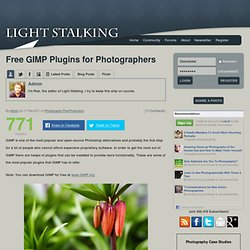 Over Processed Properly Processed All Photos Copyright Scott Bourne 2005 – All Rights Reserved
Five Biggest Photo Post-Processing Mistakes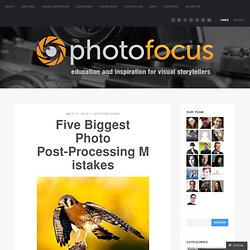 The Magic of Blurs: A Guide to Creating Artistic Images
If you've ever wondered why your pictures never look quite as good as those lavishly spread across the pages of a magazine, part of the answer may lay in the post-processing: photos are very rarely shown straight out of the camera. Instead, they often go through photo-editing software, which may be thought of as a powerful digital darkroom. Although Photoshop is the most well-known software, it is also very expensive.
3 Simple Ways to Make Your Pictures Pop with Gimp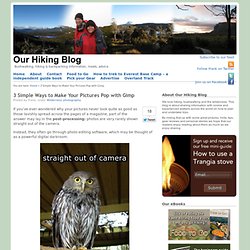 Adobe Lightroom Basics: 6 things you need to know getting started In our latest Adobe Lightroom tutorial we explain the basics of this great photo editing software and reveal 6 of the most important details every beginner should know.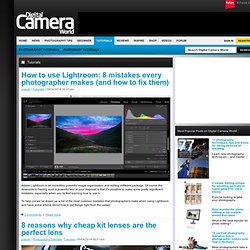 Canon 5D Mark 2 versus Nikon D700 – My thoughts | Fine Art Documentary Wedding Photography London, Surrey, Hampshire, Oxfordshire, Gloucestershire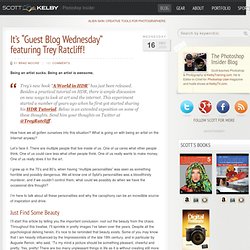 Being an artist sucks. Being an artist is awesome.
Scott Kelby's Photoshop Insider Blog » Photoshop & Digital Photo
Seven Steps to Buying The Right Camera Lenses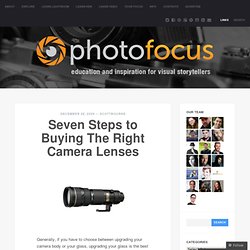 Generally, if you have to choose between upgrading your camera body or your glass, upgrading your glass is the best choice.
Copyright Scott Bourne 2004 - All Rights Reserved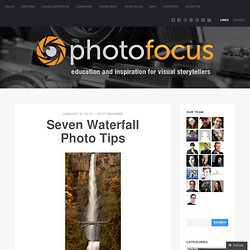 Seven Waterfall Photo Tips
Copyright Scott Bourne 2003 - All Rights Reserved In most parts of the USA it's winter. It's cold.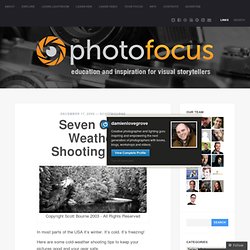 Seven Cold Weather Shooting Tips
Some folks live and die by the sharpness of an image.
10 Ways to Get the Sharpest Possible Photograph
Copyright Scott Bourne 2010 - All Rights Reserved Even in Florida in the winter, the weather is not perfect.
Tips for Photographing in the Fog
Copyright Scott Bourne 2010 - All Rights Reserved
Seven Things To Ask Before You Take Your Next Photograph « Photo
Despite the name, Photoshop was created more for graphic designers, not photographers, but photographers looking to airbrush their digital files quickly adopted it as their go-to piece of software.
Light Stalking » The 8 Basic Things Every Photographer Should Know How to do in Photoshop
Andy Ihnatko's Celestial Waste of Bandwidth (BETA) » 10 More Que
Posted on January 25, 2010 at 3:50 am My pal Scott Bourne has an interesting post on his Photofocus blog: " Seven Things To Ask Before You Take Your Next Photograph ." It's all good stuff.
Become a Better Photographer by Taking Fewer Shots
Photography 101.org - Camera Settings Explained
Are You in Stealth Mode?
9 More Great Photography Tips from Around the Web
Understanding Perspective and Focal Length
Making it POP! Black and White Style
Don't Break The Rules
A Basic Look at the Basics of Exposure from Nikon
THE SECRET TO A PERFECT PHOTO SMILE - NOT SAY 'CHEESE' BUT….. 'OUISTITI'! | I AM NIKON Blog
Nature Photography
Landscape Photography For the Serious Amateur | Light Stalking
Think of photos as paintings :: Photocritic photography blog
Goldman: It's About What's Legal - Newsweek
Android tablet army starts to form
Light Diary – The Photography of Craig Tanner » Myth of Talent
If San Francisco Crime were Elevation | Doug McCune
Steve Jobs Responds to iPhone 4 Reception Issues - Hold it Diffe
HOW TO: Evaluate Your Social Media Plan
Economic Policy and Debt - Heavily Indebted Poor Countries (40 c
Five Traits of the Greats – Photographers That Is
When it comes to capturing your personal look and feel of the subject, it's filter time!
Tips For Better Out of Camera Images | Photogeneralist.com
Music Improves Learning, Memory | Brain Benefits of Music Training | Musicians Learn Foreign Languages More Easily
Media's analogue holdouts: Digitisation and its discontents
NSFW: I Chose Not To Choose iPhone… or Android. I Chose Something Else.
girl quits job on dry erase board exposes farmville boss called her hopa theCHIVE
Proton-Perodua merger good for industry, say Proton vendors - The Malaysian Insider
Corporate psychology: How to tell when your boss is lying
Hybrid cars: The Difference Engine: Flat battery
Office Nut Cases: A Field Guide | BNET
Top 10 Facebook Fixes
21 Smart Uses of Fog to Create Atmospheric Photos | Light Stalking
Are You Using Your Histogram to Get Better Photographs? | Light Stalking
The Keys to Minimising Noise in Your Photographs | Light Stalking
How Mastering Motion Blur Can Make You a Better Photographer | Light Stalking
7 things you really don't need to take a photo of - lightyoruichi
Climate change solutions from Thailand
7 Creative Habits + the Missing Link
Good Ideas, The Four-Minute Version
Just How Massive is Google? [inforgraphic] | Social Media
Geek Rebellion: What Good Startups Have in Common with Arcade Fire
Michael Freeman – How did you shoot that? – Shinto priest : Manfrotto School Of Xcellence
Properly Posing Seated Subjects
Five Quick Tips For Posing The Female Form – NSFW
Fine Tuning Your Communication Skills «
Mozilla Firefox
22 Cool Typography Print Ads – Pictures that speak out
Facebook to Foursquare: You're out | The Social
The Most Important Photography Tip
Seven Habits That Make Better Photographers – No Camera Needed
52 Monday Morning Stress Reduction Mantras
How to Use Twitter to Help You Find a New Job
10 Couples, 3 Questions (Valentine's Day Special Project)