Sept. 2011
Black Mamba: Milano Kalibro Kobe Preview | Fok!
The Nike Running Holiday 2011 "Rain" collection is a part of a larger running collection to be released this holiday season from Nike that includes " Cold " and " Dark. " Rain is probably the least appealing weather to run in, but the collection looks to change the way runners feel about winter rain. The Storm Fly X Max jacket is fitted with Storm-Fit 10 fabric, a material that allows it to withstand up to 10,000mm of water pressure. That's the equivalent of a pretty substantial rain storm.
Nike Running 2011 Holiday "Rain" Collection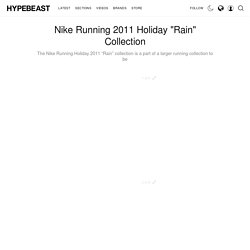 Nike - T90 Laser IV: The Perfect Strike - nike - viralfootball.com
Videos - 2011 Nike MAG | The Story Behind the McFly Jacket
It was an ordinary evening at Lone Pine Mall. All Kevin Durant wanted was a new pair of shoes. Then the space-time continuum showed up.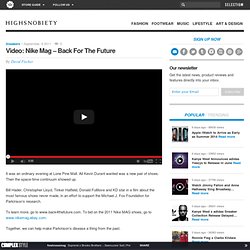 Video: Nike Mag – Back For The Future
A few weeks ago, Nike hosted its first ever Nike Miyashita Cup in Tokyo at Miyashita Park.
Nike Miyashita Cup 2011 Video Recap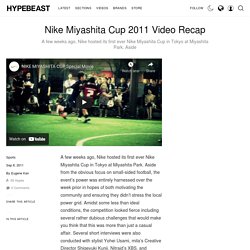 Nike MAG 2011 "McFly's Closet" Video Teaser
Nike "Marty McFly" Shades
Starting today, Nike will run a month-long art exhibition that will showcase the brand's vast creative and design history.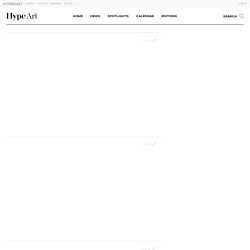 Nike Graphic Art Studio Show at Compound Gallery
Nike 6.0: The Vapen Session – Episode 1
Nice Kicks: An In-Depth Look at Opium Paris
Nice Kicks continues its series of taking a closer look at international retail spots with their latest subject being Opium .
Dave White "WINGS for the Future" Air Jordan I
British artist Dave White reworks Jordan Brand's timeless Air Jordan 1 model in this special collaboration.