Cartographie Web
Web Trend Map 4
La carte des 250 meilleurs films de tous les temps (classement I
Posté par David, le 25 juin 2009 – 10:00 dans: Cinéma If you don't speak french, check out the english version (going straight to the point). MAJ : Une version finale de la carte a été publiée.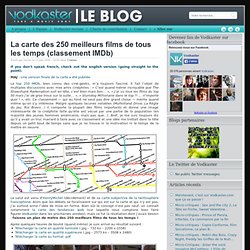 4586.jpg (Image JPEG, 651x1496 pixels) - Redimensionnée (51%)
Flickr Photo Download: Médias sociaux et mémoire
100-utilisateurs-communautes-de-twitter.jpg (Image JPEG, 816x755
Cartographie des solutions E2.0 en 2009 > Entreprise 2.0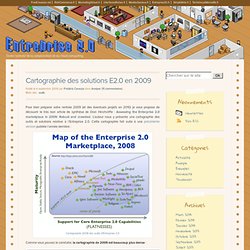 Pour bien préparer votre rentrée 2009 (et des éventuels projets en 2010) je vous propose de découvrir le très bon article de synthèse de Dion Hinchcliffe : Assessing the Enterprise 2.0 marketplace in 2009: Robust and crowded.
Panorama du marché de l'e-réputation en France | Le Blog Kinoa -
Plan stratégique des média sociaux | La Boite A Rêve - Le blog