Contes / Märchen
Bienvenue sur la page Märchen! Avec mes élèves (un groupe de Secondes LV 2), nous avions travaillé le conte de fée ("der Hase und der Igel" des frères Grimm), et ce travail a abouti naturellement à un travail sur internet, mais surtout à la production, en tandem, en trio ou en solo, d'un conte.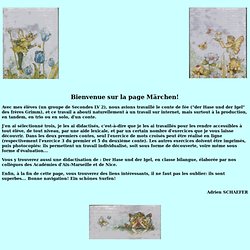 Didactisation de 4 Märchen
An allem ist die Katze schuld
Sketche aus der Märchenwelt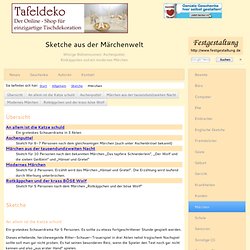 Histoires en forêt
Grimm Grammar : site index
Götz Widmann-Grimms Märchen
Lied von GÖtz Widmann; für die Oberstufe. Thema: Brutalität der Märchen by bibiblocksberg Jun 26
Märchen - Märchen – Legenden Sagen Geschichten 
bonne page, avec multiples didactisations by bibiblocksberg Jun 20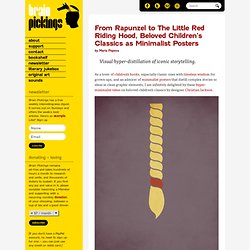 by Maria Popova Visual hyper-distillation of iconic storytelling. As a lover of children's books, especially classic ones with timeless wisdom for grown-ups, and an admirer of minimalist posters that distill complex stories or ideas in clean graphic elements, I am infinitely delighted by these hyper-minimalist takes on beloved children's classics by designer Christian Jackson.
Grimmland 
MaerchenBlog
In diesem Jahr wird in Deutschland das Grimm-Jahr gefeiert.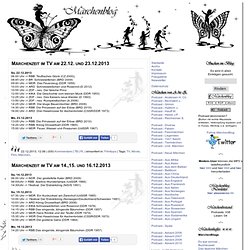 Deutsche Märchenstraße - Startseite