Drink Ideas
Drink. I love lemonade in the summer!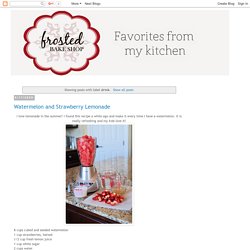 I found this recipe a while ago and make it every time I have a watermelon. It is really refreshing and my kids love it! 8 cups cubed and seeded watermelon 1 cup strawberries, halved 1/2 cup fresh lemon juice. Watermelon Frosty! ..or Margarita. I've been planning on making this Watermelon Frosty recipe for a while now.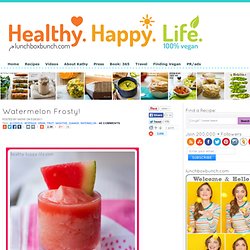 But it seemed every time we had fresh watermelon in the house it was gobbled up in just a few hours. Fresh, juicy watermelon has that instant gratification effect on people. Kinda like freshly baked bread, warm oven cookies, hot pizza or a bowl of cherries. Greena Colada Smoothie. Ever since we got the Blendtec a few months ago, we have turned into a green-smoothie-slurping family!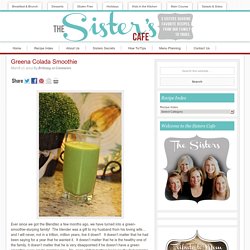 The blender was a gift to my husband from his loving wife… and I will never, not in a trillion, million years, live it down!! It doesn't matter that he had been saying for a year that he wanted it. Frozen Coconut Limeade. Cocktail Hour: Grapefruit Mojito & Chicken Satay. Cooking is always more fun with a cocktail in hand!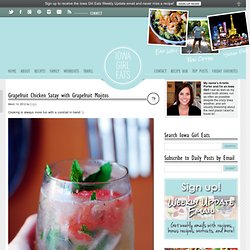 ;) Central Iowa tapped out at a toasty 78 degrees again today, which inspired me to whip up a refreshing, ice-cold Grapefruit Mojito to sip on while making dinner this evening. Now, you might think you don't like grapefruit. Trust me, I get it. I used to feel the exact same way. Strawberry Nutella Poptarts. Friday, February 10, 2012 Strawberry Nutella Poptarts* In almost 24 hours I am going to be on live television.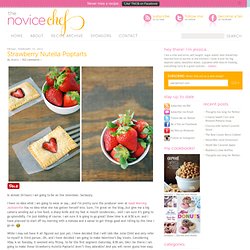 Seriously. I have no idea what I am going to wear or say….and I'm pretty sure the producer over at Good Morning Jacksonville has no idea what she has gotten herself into. Sure, I'm great on the blog…but give me a big camera sending out a live feed, a sharp knife and my foot in mouth tendencies… well I am sure it's going to go splendidly. Frozen Hot Chocolate!
Today's post is from Adrianne and Caroline of A Cozy Kitchen.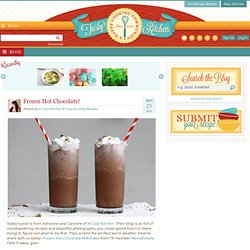 Their blog is so full of mouthwatering recipes and beautiful photographs, you could spend hours in there trying to figure out what to try first. They picked the perfect warm weather treat to share with us today: Frozen Hot Chocolate Milkshake from TK member MamaFoodie. Top 10 Rated Drinks on Whats That Drink? Free Mixed Drink Recipes! Most Popular Cocktails, Shots and Non-Alcoholic Drinks - StumbleUpon. Orange Dream Milkshake. Orange Dream Milkshakes As a kid, I always loved orange creamsicles.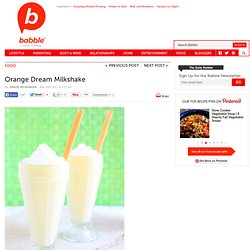 I hadn't had them in a while, and while browsing the ice cream aisle with my son, he pointed and screamed for the orange popsicles that looked like lizards. "One Good Thing" by Jillee: Sassy Water! I'll Drink To That! I will admit right here, right now, I am TERRIBLE at drinking enough water!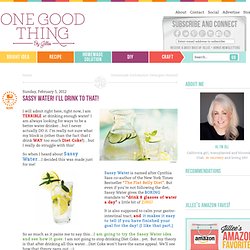 I am always looking for ways to be a better water drinker…but I never actually DO it. I'm really not sure what my block is (other than the fact that I drink WAY too much Diet Coke!) …but I really do struggle with this! So when I heard about Sassy Water…I decided this was made just for me! Sassy Water is named after Cynthia Sass co-author of the New York Times Bestseller "The Flat Belly Diet". Schizandra Tea - 15 Creative Alternatives to Coffee - Shape Magazine - Page 12. Schizandra Tea The name may be difficult to pronounce, but schizandra herbal tea is an easy replacement for your daily java fix.
Brimming with health benefits, the tea is brewed from schizandra berries, which are native to East Asia and popularly used in traditional Chinese medicine. "It has a subtle calming effect, improves sleep, balances blood sugar, is good for the liver, and may increase memory," White and Foster say. 50 Smoothies : Recipes and Cooking : Food Network - StumbleUpon. 1.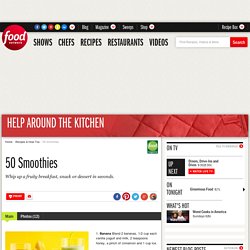 Banana Blend 2 bananas, 1/2 cup each vanilla yogurt and milk, 2 teaspoons honey, a pinch of cinnamon and 1 cup ice. 2. 15 New Drinks to Thrill Your Taste Buds | Sex, Cigars & Booze Lifestyle Magazine - StumbleUpon. Green Monster Smoothies. Interesting title, huh? This is part of Judah's breakfast practically every morning. Judah is a great eater, but I have found it difficult to get enough green veggies into him each day. He loves carrots, sweet potatoes, pumpkin, etc. But, when it comes to the leafy greens, I just can't figure him out. It was a while ago that I first heard about the Green Monster movement .
---