Biancajeanty
Bianca
I loved fish sticks when I was a kid. I think a lot of kids do. It seems to be one of the few fish dishes most kids will eat. I suppose because they don't really taste fishy, and you get to eat them with ketchup and/or mayonnaise (at least that's what we always ate them with).
Baked Fish Sticks and Tartar Sauce | A Cup of Flour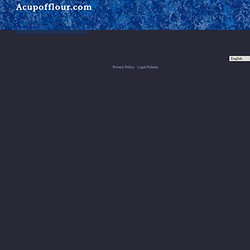 Appena ho visto la foto di questa ricetta ho sentito subito l'impulso di impastare. Non conoscendo questa brioche (ma neanche so pronunciarne il nome e per dirla tutta ho solo una vaga idea di dove sia l'Estonia) l'ho replicata così come l'ho trovata. La mia non è bella come l'originale, ma è comunque buonissima: all'assaggio tutte le pieghe si separano e danno una sofficità pazzesca. La farcitura comprende tradizionalmente anche le uvette che io ho omesso e la superficie si può ricoprire con una glassa fatta di zucchero a velo e acqua oppure cioccolato fuso. A me piaceva così al naturale.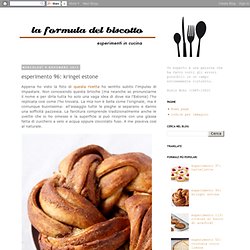 kringel estone
Blue and Purple | iVillage.com: Why the Color of Your Food Matters | Comcast.net
Kids and Things for the Future
Bianca Jeanty / Pinterest