Health
7 Anti-Aging Tips for Your Skin
How healthy (or not) certain foods are-for us, for the environment-is a hotly debated topic among experts and consumers alike, and there are no easy answers. But when Prevention talked to the people at the forefront of food safety and asked them one simple question-"What foods do you avoid?"-we got some pretty interesting answers.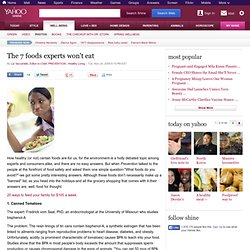 Human Dietary Needs The human diet must provide the following: calories; enough to meet our daily energy needs. amino acids. There are nine, or so, "essential" amino acids that we need for protein synthesis and that we cannot synthesize from other precursors. fatty acids.
Human Nutrition
Follow us on Twitter | Facebook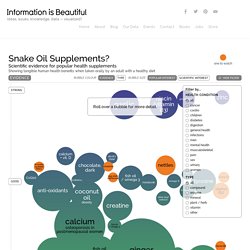 UC Berkeley Press Release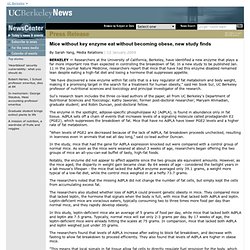 By Sarah Yang, Media Relations | 12 January 2009 BERKELEY — Researchers at the University of California, Berkeley, have identified a new enzyme that plays a far more important role than expected in controlling the breakdown of fat. In a new study to be published Jan. 11 in the journal Nature Medicine, researchers report that mice that have had this enzyme disabled remained lean despite eating a high-fat diet and losing a hormone that suppresses appetite.
With all the work that's put into fitness and health, it's a wonder how some people manage to have lives outside of work and exercise. A healthy lifestyle can be a pretty hard thing to achieve.