Recipes
HG's Jalapeno Swappers Recipe
Day before slice 2 thick slices of bread off (about 3 oz slices) and put them in the oven to dry, do not turn on the oven. Remove them before beginning the recipe. French Toast: Preheat the oven to 350 degrees F.
Panda's Stuffed Pumpkin French Toast Recipe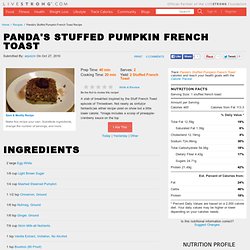 Jerry's Special Cheesecake Fruit Smoothie Recipe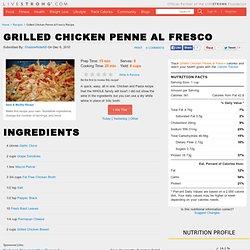 1. Spray Deep Covered Baker with olive oil using Kitchen Spritzer. Slice garlic into baker using GarlicSlicer. Add tomatoes.
Grilled Chicken Penne al Fresco Recipe
Mango and Cardamom Lassi Recipe