Bread
I blindly made this bread for a dinner that I had been looking forward to for a long time. To be honest, I made this wrap-style bread myself (instead of buying it) because there isn't a good bakery close to me and I didn't want to eat cardboardy, stale pitas for dinner. My hopes weren't very high for this bread – it was more like a means to an end. But all of that changed. When I tasted it.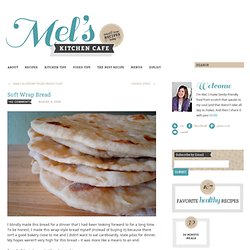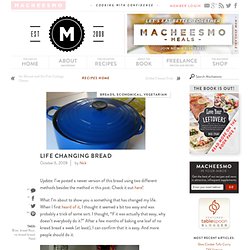 Life Changing Bread
Life Changing Bread Update: I've posted a newer version of this bread using two different methods besides the method in this post. Check it out here! What I'm about to show you is something that has changed my life.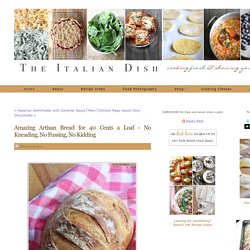 What if I told you that instead of buying bakery bread for four or five dollars a loaf, you could make delicious handmade bread whenever you wanted, at a fraction of the cost and it is so easy a kid could do it? Well, read on because this method of making artisan bread at home will change your life. You can make incredible bread without having to do all the usual time consuming tasks of breadmaking : no need to make a new batch of dough every time you want breadno need to proof yeastno need to make starters or prefermented doughno kneading! In the last few years, several methods for making easy no-knead bread doughs have crept up on the internet and gained popularity.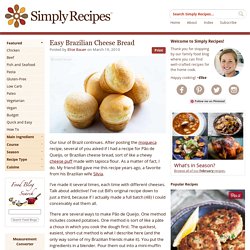 Our tour of Brazil continues. After posting the moqueca recipe, several of you asked if I had a recipe for Pão de Queijo, or Brazilian cheese bread, sort of like a chewy cheese puff made with tapioca flour. As a matter of fact, I do. My friend Bill gave me this recipe years ago, a favorite from his Brazilian wife Silvia.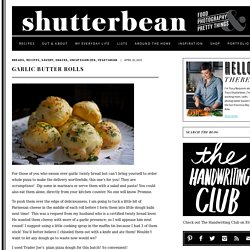 For those of you who swoon over garlic twisty bread but can't bring yourself to order whole pizza to make the delivery worthwhile, this one's for you! They are scrumptious! Dip some in marinara or serve them with a salad and pasta! You could also eat them alone, directly from your kitchen counter. No one will know.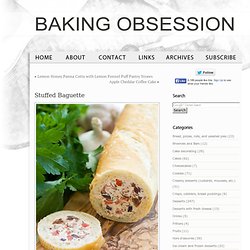 Stuffed Baguette A hollowed baguette obviously makes a perfect shell for any filling you are in the mood for. And once stuffed and properly chilled, it becomes a neat appetizer. This particular one is filled with all my favorite things: goat cheese/cream cheese, sun dried tomatoes, olives, spicy salami, crunchy bell pepper, and fresh herbs. Makes one 12-inch long baguette; about 24 slices Ingredients: