Susan Coffey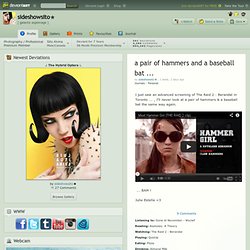 sideshowsito on deviantART
Here's looking at 2013 with everyone who made it most memorable ! Using the 1SecondEveryday App, heres a montage of 1 second clips captured by me, EVERYDAY, from February 1st 2013 to December 31st 2013 ! Sadly, I only discovered this app late in January so I was only able to record 1 second clips beginning February 1st so I'm missing a month's worth of footage . This was painstakingly difficult to keep up with but I managed to record 2013 summarized in one video montage totaling 5mins and 39 seconds in length .
Susan Coffey - Model - Metuchen, New Jersey, US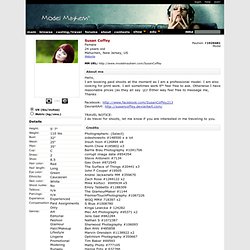 Photographers: (Select) sideshowsito #148500 x a lot Insuh Yoon #126894 x8 Norm Chow #185802 x3 Barrie Blau Photography #1041706 corrupt image data #854354 Steve Antonelli #7134 Gas Oven #872545 The Surface of Things #20441 x3 John F Cooper #19505 Andrei Jackamets MM #359670 Zach Rose #1269122 x2 Mike Kortoci #695934 x5 Emily Tebbetts #1188309 The GlamourMaker #1144 PremierTouchPhotography #1067226 WGQ MM# 718397 x2 S Blue #1008780 Kinga Lewicka # 124282 Mec Art Photography #95371 x2 Jens Gad #882284 Nathan S #1072387 Sherwood Photagraphy #106093 Ben Ahhi #485858 Marvin Orendain #1138922 x2 Optimism Photagraphy #350667 Tim Baker #69593 Matty Photo #777105 Hanna Foto # 632788 Mirror 51 MM # 738674 x3 Kate Wall Imagery #714837 Mike Sharpiro #862440 fotoquintero #475721 Knightmare6 Photography #83267 Dennis Madigan #867288 Nomad55 #1278625 Haus of Hadz #810997 Timothy Mui #523675
Hey guys!I have a new set up with Cesar Juarez (cesar-juarez.com) from yesterday at Central Park. I have the whole set up in the gallery for susancoffey.net only Click the link to see the album! susancoffey.net/gallery/index.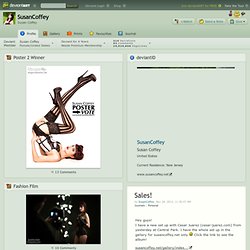 SusanCoffey on deviantART
SusanCoffey.net - Home