Other
Your source of daily updated funny pictures and gifs. - StumbleUpon. I feel melty. | Light&Spoon. Watermark Tee by Sweet Verbana - StumbleUpon. Hello U-Create readers!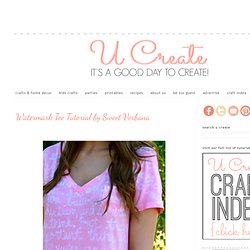 I am so excited to be guest posting here today. It just so happens to be my first guest post and I'm still a little shocked that it's here at Ucreate, one of my favorite blogs! A little bit about me.. Draw Simple Patterns On Painted Bottles. Here's a super simple way to turn painted wine bottle vases (namely the ones I wrote about here) into something a little more bold and decorative.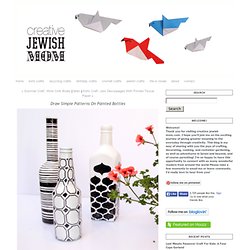 With just a permanent black marker, we had fun applying designs and illustrations to our painted bottles. And the results really are so much fun, and perfect for a casual summer party, or even something more sophisticated if you spend the time to draw with precision. How to Make Cherry Blossom Lights. I love the way the cherry trees outside my building bloom cheerfully each Spring.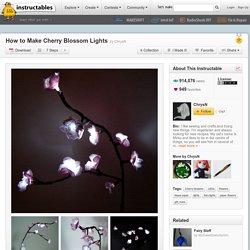 I wanted to bring the beauty of those cherry blossoms indoors so I made some out of tissue paper and to make them even more special I added LEDs These pretty lights are inexpensive and easy to make. The BEST Play-Dough Recipe. Have you ever made play dough and it just fell apart??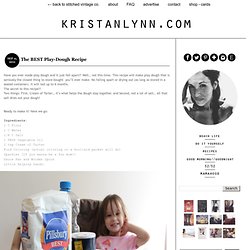 Well… not this time. This recipe will make play dough that is seriously the closest thing to store-bought you'll ever make. No falling apart or drying out (as long as stored in a sealed container). It will last up to 6 months.The secret to this recipe?? Two things: First, Cream of Tarter… it's what helps the dough stay together. and Second, not a lot of salt… all that salt dries out your dough!
---