Pets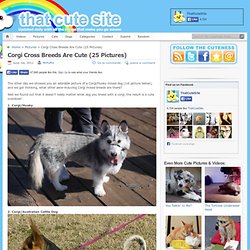 Home > Pictures > Corgi Cross Breeds Are Cute (25 Pictures) The other day we showed you an adorable picture of a Corgi/Husky mixed dog (1st picture below), and we got thinking, what other aww -inducing Corgi mixed breeds are there? Well we found out that it doesn't really matter what dog you breed with a corgi, the result is a cute overdose! 1. Corgi/Husky 2.
Small Step for a Species under Threat – 12 Baby Pandas in a crib
Feeling a little bloated or grumpy…How about 12 newborn panda's too brighten your day. Say hello to the 12 giant panda cubs as they make their first public appearance since their births. The fluffy babies were asleep in a shared cot at the panda bear sanctuary where they were born earlier this year. Their arrivals have meant a boost to the threatened numbers of the black-and-white bears endangered by deforestation in their native China. The Chengdu Research base in Sichuan started with just six pandas in 1987 and now has 108.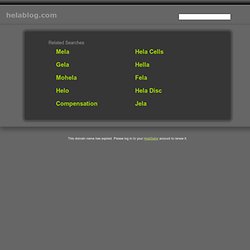 Blog » Shoot the Dog! 45 Beautiful and Artistic Dog Portraits
20 Most Heroic Dogs On Earth
If you thought that mans best friend only saved lives in the movies then think again. There are living breathing Dogs out there who put there doggy lives on the line every day so that we can continue to live our peaceful lives. So lets give them the recognition they deserve by at least knowing who the 20 Most Heroic Dogs On Earth are. 1.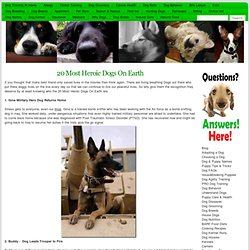 Things Dogs Don't Understand
If theres two things Cracked is all about, its fucked up animals and dongs. And since they wont let me write The 7 Most Fucked Up Animal Dongs, (Editor's Note: Only because it's been written already ) I had to settle for focusing on just the animal stuff. So hey, here you go: Heres a bunch of adorable animals that will probably nonetheless scar you for life. Let's skip the pleasantries and get right down to hyperventilating and swearing at nature, shall we?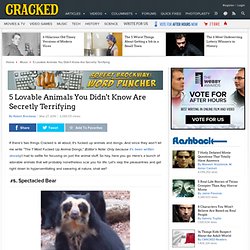 An Elephant Paints An Amazing Self Portrait
Wild Cat Gang Keeps Lost Boy Alive - Huddled together to keep him warm, brought him food
Black and White Old Pictures of Pets | Pets - Exotic, Animals, Stories
No want bath!
3714846186_7a25a8fc40.jpg (JPEG Image, 500x357 pixels)
Stranded Lion Cub Dramatically Saved By His Mom
These Cats are Just Chillin (47 PICS