Programming
Off-the-Record Messaging. OTR library and toolkit This is the portable OTR Messaging Library, as well as the toolkit to help you forge messages.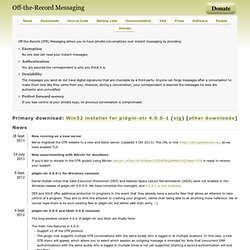 You need this library in order to use the other OTR software on this page. [Note that some binary packages, particularly Windows, do not have a separate library package, but just include the library and toolkit in the packages below.] The current version is 4.0.0. UPGRADING from version 3.2.x. Halide. Antepedia. Learn to code. Barkeep - the friendly code review system. Example Depot | Useful code samples.
Scala in the Enterprise. The Scala programming language is used by many companies to develop commercial software and production systems; please find below some notable examples.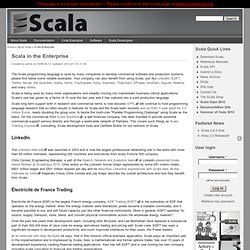 Your company can also benefit from using Scala, just like LinkedIn, EDFT, Twitter, Novell, the Guardian, Xebia, Xerox, FourSquare, Sony, Siemens, Thatcham, OPower, GridGain, AppJet, Reaktor and many others. Scala is being used by many more organisations and steadily moving into mainstream business critical applications. Main Page.
Web. NPOI.
---