Gift Ideas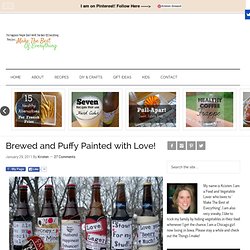 Brewed and Puffy Painted with Love!
January 29th, 2011
Anatomical Heart Necklace in antique silver on a 18 by billyblue22
In brief 1MiniMe is offering you the most unique gift idea. We are allowing you to create personalized miniaturized statues to pay tribute to your loved ones, friends, and family or work colleagues. It's the perfect personalized gift for weddings, anniversaries, birthdays, graduations, retirements, Christmas or other important life events of the people you love. It is, without question, the most unique and personalized gift.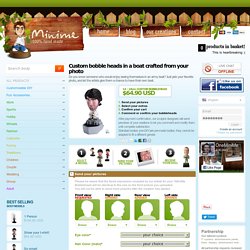 Drive a boat with a customized bobble head
These Colors Rock! Inspired by Pacific blues, island greens, swaying hula dancers and tropical drinks, these fabulous rocking glasses are sure to bring the cool spirit of the islands to your home year round. A set of four in the sophisticated colors of cobalt, aqua, emerald and lime, makes it easy for guests to remember which is theirs, while the gentle curve of the base causes the glass to do a little hula shake back and forth as it sits on the table. Now, that's cool.
HULA GLASSES - SET OF 4 - COOL COLORS | Rocking Glasses, Wobble, Blue, Green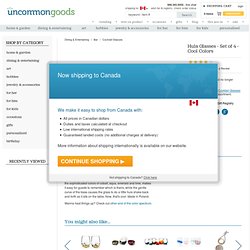 Glass From The Past Handmade in Colombia from recycled glass, these substantial stemless wine glasses will add an interesting twist to any glass of wine. Sturdy and strong, the thick glass has a slight green hue that comes from a tint originally added to lessen the sun's glare.
RECYCLED WINE GLASSES | Stemless Wine Glasses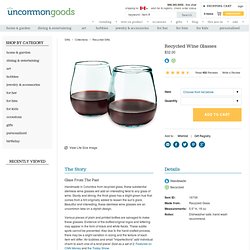 THE 7 DEADLY SINS SHOT GLASSES- SET OF 7 | Unique Shot Glass, Glass Barware, Fun Drinking Glasses, Comic Illustrations, Seven Deadly Sins, Mort Gerberg, Etch Shot Glass, Dante, Chaucer, Sinful, Cool Shot Glass, Shooter
Sip in Sin Give the angel on your shoulder a little jostle with these devilishly fun Seven Deadly Sins shooters by award-winning cartoonist Mort Gerberg. Immortalized in history by the likes of Dante and Chaucer, the delightfully raucous characters printed on these shot glasses seem to nod in approval as you give in to your inner glutton and knock a few back with friends. Sold as a whole sinful set of seven (one shot glass for each vice).
Soy Candles by Diamond Candles