Book Reccomendations
the best ebooks at the best price: free! Browse through the most popular titles, recommendations, or recent reviews from our visitors. Perhaps you'll find something interesting in the special collections. There are more than 29,000 eBooks available for Kindle, Nook, iPad and most other eReaders, and they're all free!
ManyBooks.net - Ad-free eBooks for your iPad, Kindle, or eBook reader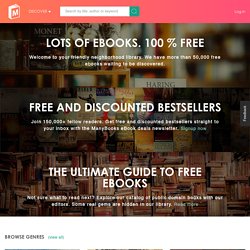 You really need to upgrade Internet Explorer to be here... Download it now... The Book Seer β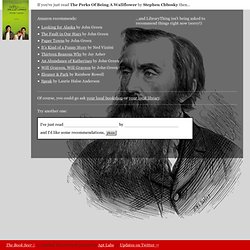 The Perks Of Being A Wallflower
1richardderus Apr 5, 2009, 12:44pm aquascum of the German language LT loosed this list on the English threads, and I can't resist passing it on.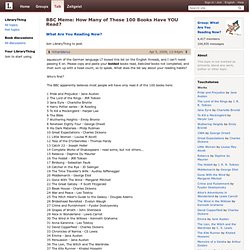 BBC Meme: How Many of These 100 Books Have YOU Read? | What Are You Reading Now?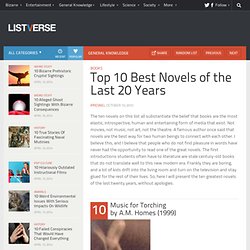 Top 10 Best Novels of the Last 20 Years
Books The ten novels on this list all substantiate the belief that books are the most elastic, introspective, human and entertaining form of media that exist. Not movies, not music, not art, not the theatre. A famous author once said that novels are the best way for two human beings to connect with each other.
50 Most Influential Books of the Last 50 (or so) Years
In compiling the books on this list, the editors at SuperScholar have tried to provide a window into the culture of the last 50 years. Ideally, if you read every book on this list, you will know how we got to where we are today. Not all the books on this list are "great." The criterion for inclusion was not greatness but INFLUENCE.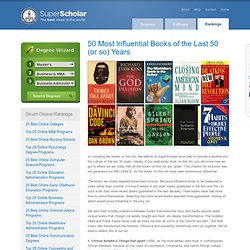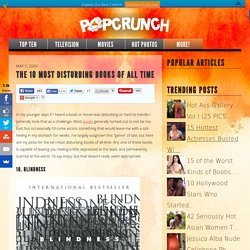 The 10 Most Disturbing Books Of All Time
In my younger days if I heard a book or movie was disturbing or hard to handle I generally took that as a challenge. Most books generally turned out to not be too bad, but occasionally I'd come across something that would leave me with a sick feeling in my stomach for weeks. I've largely outgrown this "genre" of late, but here are my picks for the ten most disturbing books of all time. Any one of these books is capable of leaving you feeling a little depressed at the least, and permanently scarred at the worst. I'd say enjoy, but that doesn't really seem appropriate …