COURSES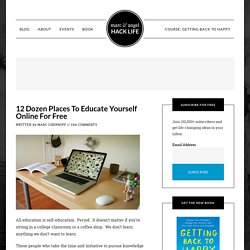 post written by: Marc Chernoff Email All education is self-education.
Burger Math
S.O.S. Math
Revision material (GCSE Grades B and C)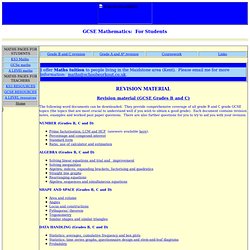 GCSE maths revision
"Absolutely love it - can't say it enough. My three children use it all the time. These lessons are a great safety net because they cover everything that is taught at school."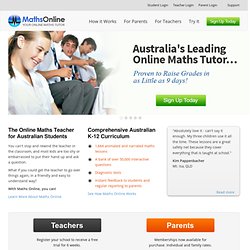 Mathematics.com.au - Maths Help Online | Maths Worksheets | Maths Software | Maths Tutor
Mathsguru:RESOURCES FOR STUDENTS AND TEACHERS OF MATHEMATICS
Maths4Scotland Home Page
Maths Stats Help:Univ Sheffield