Wargames
Gamefroot Game Creator
Eureka Miniatures
What do I get with my subscription? Your subscription enables you to read thousands of professionally published, popular books in a wide variety of genres on Scribd.com and on supported mobile devices. In addition, you will have full access to millions of user-contributed written works that have been published on Scribd like short stories and essays. How many books can I read each month?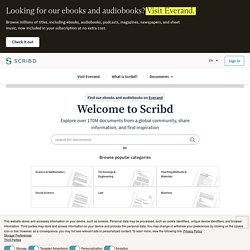 Scribd
I managed to finish the first of the Koninklijke Nederlandse Landmacht (Royal Netherlands Army) today. Gothic Line Miniatures are the only company I know of who manufacture 28mm Dutch infantry for the 1940 campaign, which is a shame as they are an interesting looking army and certainly posed more of a problem for the Germans than was expected. Gothic Line Miniatures have released just one code with ten miniatures in the blister, this is a shame as you only need one of some types (eg. officer) and could do with duplicates of the riflemen if you want to model a full section (or a platoon for the likes of Bolt Action). Outpost Wargames manufacture some Romanians that wear the same helmet and have puttees which might be compatible and allow for expanding the unit. For a section level skirmish game, I am going with an understrength eight man section. The models are a bit quirky, not Copplestone/Artizan standard, but reasonable enough and they have painted up pretty good.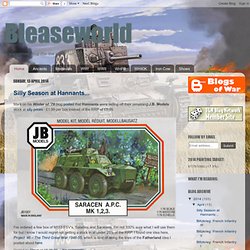 Bleaseworld
FOLLOWING PAGES:Aubry's raid on FortLigonier The failure of Grant'sraid had shown that theAnglo-American troopswere unprepared for waron the frontier, unlike thewoodcraft-wise Frenchcolonial troops, Canadianmilitiamen, and alliedIndians. Captain Aubrypressed this advantage bymounting a raid on FortLigonier, the closest fortbuilt by General Forbes'army. By early October,the fort was largelycomplete and surroundedby "tent cities" and fencedenclosures for horses andcattle.
79671244 Tomahawk and Musket[1]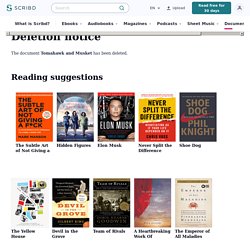 Old School Authors » Henry's Wargaming
Documents matching "wargames " | Scribd
Documents Tagged with microgame | Scribd
British Grenadier!
relativerange.com
Review of 'Discovering Wargames' book | Lone Warrior Blog | Official Blog of the Solo Wargamers Association
Welcome lost travelers! You have traveled long and far, and you will be rewarded! You have happened upon the final resting ground of games written by yours truly, Lloyd Krassner.
Warp Spawn Games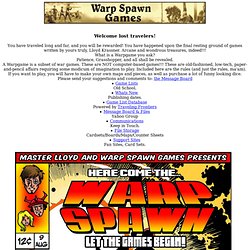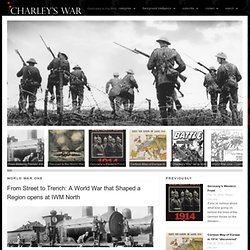 Charley's War
Image from the Third Battle of Ypres, 5th September 1917. Courtesy Imperial War Museums The First World War Centenary Partnership's Programme is to present over 500 new exhibitions, 1,500 events across the country and 700 new digital resources to commemorate the Centenary of the First World War in 2014. Established in 2010 by Imperial War Museums, the First World War Centenary Partnership is a network of over 1,800 cultural and educational not-for-profit organisations from 37 countries, who are producing a collective programme of events, activities and resources from 2014 – 2018 to mark the centenary. Of the 500 new exhibitions and galleries opening around the world, 200 of these will launch in 2014 in 14 countries, and they will include over 50 new art commissions. In 2014, over 150 members of the Partnership from 10 countries will be launching their events as part of the global commemorations.
Home - British Pathé
Welcome to MeCCG.net MeCCG.net endeavours to become the place to find and share information about ICE's Middle-earth Collectible Card Game. We are building a large multi-lingual community website here to which in time we hope to gather the many enthousiastic Middle-earth CCG webmasters with their content. More information about his and how you can be a part of it can be found on our forums.
MeCCG.net - Welcome
Recent changes - VASSAL
Category:Modules - VASSAL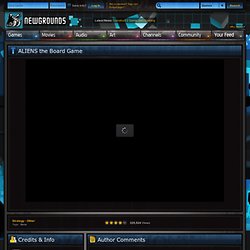 ALIENS the Board Game
This is an adaptation of the ALIENS board game made by Leading Edge Games into Flash. It is a hard game, but there are only 3 missions. Enjoy the difficulty. Good luck.
Ausloos Design
On January sixth I met one of the Luftwaffe old-timers, one of the toughest pilots I've ever fought. Near Coblenz the group raced in a dive after fifteen Focke-Wulfs. Gabreski locked onto a Kraut's tail and the German's wingman came hard after Gabby. I saw him swinging in, turned hard, and made a head-on pass. The Focke-Wulf jerked up steeply to the right, turning away.
Down in Flames Overview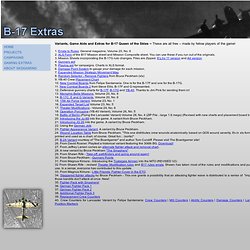 B-17 Extras
Variants, Game Aids and Extras for B-17 Queen of the Skies -- These are all free -- made by fellow players of the game! 1. Errata to Rules: General magazine, Volume 20, No. 62. XLS Form of the B17 Mission sheet and Mission Composite sheet. You can use these if you run out of the originals.3.
AVP Kickstarter Project So there is two weeks left on this kickstarter. As of this post, there is roughly 160K BPS contributed to the fund. That said, for those of you wanting these models simply for use in Space Hulk maybe wondering what the hell you need in order to fulfill that goal. In order to ascertain this, several factors need to be taken into consideration. 1) The alien queen is rumored to be placed on a 120mm base, making it a model that likely won't make a good stand in for the genestealer brood lord model as has been suggested in the rethemed space hulk rulebook. As a decent compromise, the Praetorian Alien may be the best model to stand in for the broodlord.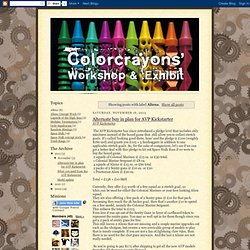 lorcrayons' Workshop & Exhibit: Aliens
UPDATE: The submission period has closed and here are the entries. If you're an entrant, continue sending pics or vids of people playing your game. The first step to a game lasting a thousand years is for people to play it today.
The Thousand-Year Game Design Challenge
Enter the Labyrinth and Rescue the Princess - A Free Paper Game
This is a paper based game that one or two players can play. It is totally complete with everything you need. You print out the 8 page document. Cut out and glue the board and pieces to thin cardboard (cereal box cardboard works well) and you are ready to play.
Pages This Blog Tuesday, 23 June 2009 All photographs were taken at Ambush Alley Ireland Day.
The die is cast: SEARCH AND DESTROY
Home Dioramas & miniatures Classical Guitar store Telescope Store Terrarium Store Fantasy Art Books Model Rocket Store Siege Engine Store R/C Airplanes Store Swords My Youtube Channel Twitter - Follow Me Banner Exchange MoreLinks HobbyLinks List of Hobbies Things Other Websites More Other Websites Kindred Spirit Links Obsessions
Paper Game: Game Board
Valve
Portal 2 draws from the award-winning formula of innovative gameplay, story, and music that earned the original Portal over 70 industry accolades and created a cult following. The single-player portion of Portal 2 introduces a cast of dynamic new characters, a host of fresh puzzle elements, and a much larger set of devious test chambers. Players will explore never-before-seen areas of the Aperture Science Labs and be reunited with GLaDOS, the occasionally murderous computer companion who guided them through the original game. The game's two-player cooperative mode features its own entirely separate campaign with a unique story, test chambers, and two new player characters.
leondus.com
WarEngine
Hat miniatures
Tank Leader
All sizes | 15mm SCI FI Wargame played on Old Crow Models Terrain
Wings of Glory WW2 game for iPad and iPhone is coming! « Ares Games
"The Dust" Hot LZ A Story based upon Boots on the Ground P1. « The Big Board
Archives
HeroClix Collectible Miniatures & Board Games by Wizkids/NECA
Hunters and Haunts: An Ancient Classic Board Game
Fantasy Flight Games [Forum Gears of War: The Board Game] - Leading publisher of board, card, and roleplaying games.
WarEngine
White Dog Games
articles | ZenGame
Simon Roy Prophet
V&V Files
Online - Army of Darkness Board Game
103 - Arkham Express
Battle of Trafalgar(1805)
Battle Part 2
All sizes | WW1 tank under attack illustration
The Game Crafter News, Mashup Contest Entries
Cambridge Games Factory
IMSTRAT PB Scenario Page
Game Kits