Education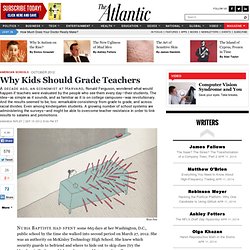 A decade ago, an economist at Harvard, Ronald Ferguson, wondered what would happen if teachers were evaluated by the people who see them every day—their students. The idea—as simple as it sounds, and as familiar as it is on college campuses—was revolutionary.
Why Kids Should Grade Teachers - Amanda Ripley
Walk-Throughs Are On the Move - School Leadership 2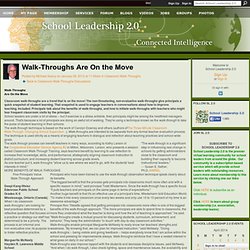 Classroom walk-throughs are a trend that is on the move!
Tutorial
New Orleans, La. John Deasy, the suprintendent of Los Angeles public schools, opened the annual meeting of the Association of Education Finance and Policy here today with a call for researchers to help school and district administrators making decisions in hot political environments. "In districts that are pushing this [school improvement] work hard, research gets violently polarized," Deasy said, adding that he regularly is presented with research by advocates rather than researchers.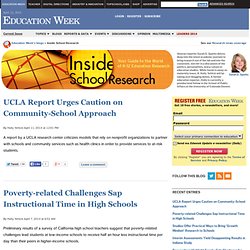 Inside School Research
Chicago Plans 60 More Charters in 5 Years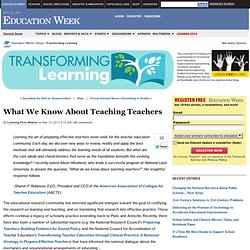 What We Know About Teaching Teachers - Transforming Learning
Learning the art of preparing effective teachers never ends for the teacher education community.
Change Agency | Stephanie Sandifer
The Answer Sheet - A School Survival Guide for parents (and everyone else).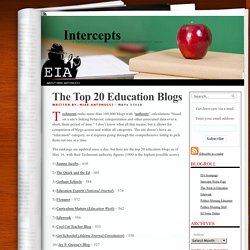 Technorati ranks more than 100,000 blogs with " authority " calculations "based on a site's linking behavior, categorization and other associated data over a short, finite period of time." I don't know what all that means, but it allows for comparison of blogs across and within all categories. The site doesn't have an "education" category, so it requires going through the comprehensive listing to pick them out one at a time. The rankings are updated once a day, but here are the top 20 education blogs as of May 16, with their Technorati authority figures (1000 is the highest possible score): 1) Joanne Jacobs – 610
The Top 20 Education Blogs | Intercepts
Wednesday 20th December, 2006 Education blogs are becoming a means for educators, students , and education administrators to interact more effectively than ever before. Technorati currently tracks 63.1 million blogs . More than 5,000 of them are about education.