Education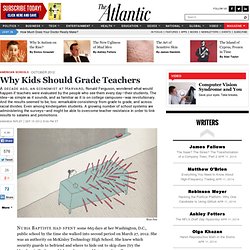 A decade ago, an economist at Harvard, Ronald Ferguson, wondered what would happen if teachers were evaluated by the people who see them every day—their students. The idea—as simple as it sounds, and as familiar as it is on college campuses—was revolutionary. And the results seemed to be, too: remarkable consistency from grade to grade, and across racial divides. Even among kindergarten students. A growing number of school systems are administering the surveys—and might be able to overcome teacher resistance in order to link results to salaries and promotions. Brian Rea
Why Kids Should Grade Teachers - Amanda Ripley
Walk-Throughs Are On the Move - School Leadership 2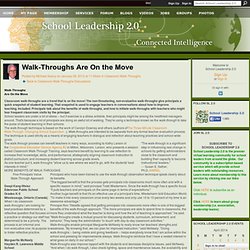 Classroom walk-throughs are a trend that is on the move! The non-threatening, non-evaluative walk-throughs give principals a quick snapshot of student learning. That snapshot is used to engage teachers in conversations about how to improve teaching. Included: Principals talk about the benefits of walk-throughs, and how to initiate walk-throughs with teachers who might fear frequent classroom visits by the principal.
Tutorial
Advanced Search January 8, 2014 Login | Register | Subscribe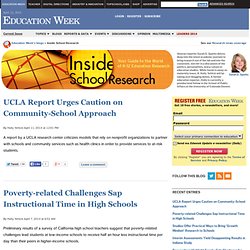 Inside School Research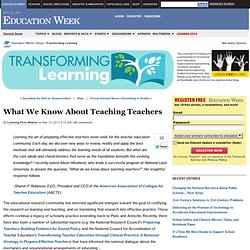 What We Know About Teaching Teachers - Transforming Learning
Learning the art of preparing effective teachers never ends for the teacher education community. Each day, we discover new ways to review, modify and apply the best methods that will ultimately address the learning needs of all students. But what are the core ideals and characteristics that serve as the foundation beneath this evolving knowledge? I recently asked Alison Hilsabeck, who leads a successful program at National Louis University, to answer the question, "What do we know about teaching teachers?" Her insightful response follows.
See on Scoop.it – Connected Learning Edtech conferences are by definition idiosyncratic spaces, because they bridge two professions – educators and product developers – whose needs are sometimes difficult to align. Most traditional "teaching" conferences focus on pedagogical practices. Edtech conferences, however, criss-cross between v Stephanie Sandifer's insight: I disagree that most teachers and ...
Change Agency | Stephanie Sandifer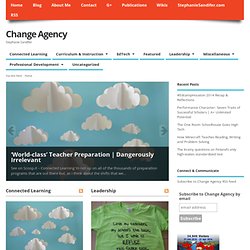 The Answer Sheet By Valerie Strauss 24° Washington, DC Weather »
The Answer Sheet - A School Survival Guide for parents (and everyone else).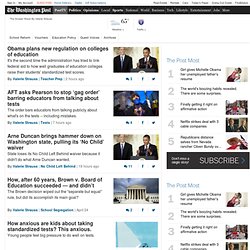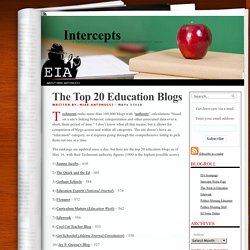 Technorati ranks more than 100,000 blogs with "authority" calculations "based on a site's linking behavior, categorization and other associated data over a short, finite period of time." I don't know what all that means, but it allows for comparison of blogs across and within all categories. The site doesn't have an "education" category, so it requires going through the comprehensive listing to pick them out one at a time. The rankings are updated once a day, but here are the top 20 education blogs as of May 16, with their Technorati authority figures (1000 is the highest possible score): 1) Joanne Jacobs – 610
The Top 20 Education Blogs | Intercepts
Education blogs are becoming a means for educators, students, and education administrators to interact more effectively than ever before. They are also a great resource for those searching for the best online education programs to jumpstart their teaching careers. Technorati currently tracks 63.1 million blogs. More than 5,000 of them are about education.