L'Autre Monde ?
Souvenirs : Hiver 1956
Ancient Aliens Series | Meteorologicaddict
Japan Tsunami Seisme Earthquake Terremoto زلزال -vous allez dire C'EST INCROYABLE ! - 1
Sendai, totalement dévastée par le tsunami
Atlantis Survivors of the Canary Islands
Seisme et Tsunami au Japon. INCROYABLE
MOON - ARTIFICIAL STRUCTURES
Les volcans endormis se réveillent bien plus vite que prévu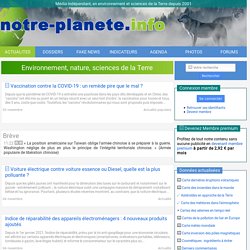 www.notre-planete.info : environnement, développement durable et sciences de la Terre Les volcans d'Auvergne dorment toujours...
Préparons nous !
Pole Shift Causing Global Super Storms
Dossier Ovnis | Meteorologicaddict
Pole Shift - Animals Die Off From Poles Shifting ???
The Secret of Vatican 2012
Pole Shift Causing Global Super Storms & Severe Weather - 2011 - 2012
MAYAN CALENDAR & VATICAN SECRET BEHIND YEARS 2012-2090 - 1
Activité solaire
Le début de l'Âge glaciaire
UFO destroy's a nuclear missle incredible.flv
Humanoid Alien Races
Les gens qui parlent le plus de mondialisme et de réseaux sont rarement les plus calés pour le faire. Pierre Hillard, lui, parle moins - mais il écrit plus, et sérieusement.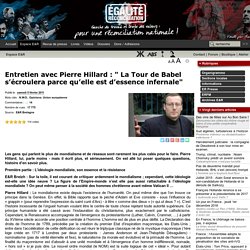 Entretien avec Pierre Hillard : " La Tour de Babel s'écroulera parce qu'elle est d'essence infernale"
TOP SECRET - PLASMA WEAPON
Earthquake Japan. Terremoto y Tsunami en Japón. 11-03-2011
Le début de l'Âge glaciaire : Le mouvement des pôles magnétiques cause d'énormes super tempêtes globales - Alertes-meteo | Google Groupes
Tsunami: Japan's north coast devastated - Côte nord du Japon dévastée
GIANT UFO EMV'S WITHIN OUR SOLAR SYSTEM ( HD )
Interviews|enquêtes|rapports
Seisme et Tsunami au Japon. INCROYABLE
ufo destroing nuclear missle south america incredible.flv
l'arrêt de l'oscillation de Chandler
Massive European Pyramids Discovered