Collectifs photographes & mag & com
Industrial expansion threatens a Roma village | Colorful but Colorblind: Roma Beyond Stereotypes. In 1996, in the Roma quarter near Biovet, a factory for animal pharmaceuticals, the managers of Biovet started buying houses and land with the aim of creating a sanitary zone around the factory.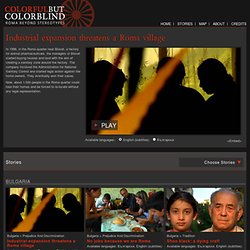 The company involved the Administration for National Sanitary Control and started legal action against the home owners. They eventually won their cases. Now, about 1,000 people in the Roma quarter could lose their homes and be forced to re-locate without any legal representation. Maternit kirghize - L'Orient de Sabrina et Roland Michaud. Plein écran Temple Zixio des Nuages pourpres, époque Ming Site des trois Pics Rocheux Jeune fille en costume national.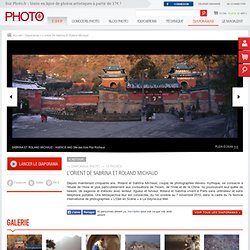 Diaporama Chanel au Grand Palais version 2010 | Galerie | Crossroads - Régie technique de spectacles et régie d'événements - Projection monumentale. Oeil du viseur. TENDANCE FLOUE. Galerie - Reportage Voyage : Portrait de Transylvanie par Roxana Geillon. Juillet 2004: Nous voilà partis en groupe pour une action humanitaire dans un village très reculé au Nord-Ouest de la Roumanie, en Transylvanie, occupé par des Roms.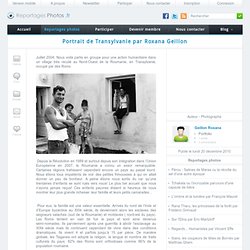 Depuis la Révolution en 1989 et surtout depuis son intégration dans l'Union Européenne en 2007, la Roumanie a connu un essor remarquable. Certaines régions trahissent cependant encore un pays au passé lourd. Nous étions tous impatients de voir des petites frimousses à qui on allait donner un peu de bonheur. A peine étions nous sortis du car qu'une trentaines d'enfants se sont rués vers nous! Le plus bel accueil que nous n'ayons jamais reçus! Vicente Díaz Peñas. Matko Stanković. CYRIL MASSON | PHOTOGRAPHY AND VIDEO. Volkskrant Observatorium.
VII The Magazine. The Making of Maidan Anastasia Taylor-Lind Syria's Lost Generation Ed Kashi It'll Be Better Next Year Ed Kashi Ashley Gilbertson.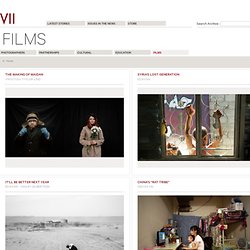 ---