Collectifs photographes & mag & com
Industrial expansion threatens a Roma village | Colorful but Colorblind: Roma Beyond Stereotypes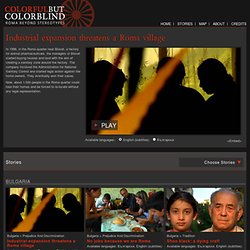 In 1996, in the Roma quarter near Biovet, a factory for animal pharmaceuticals, the managers of Biovet started buying houses and land with the aim of creating a sanitary zone around the factory.
Maternit kirghize - L'Orient de Sabrina et Roland Michaud - Photo.fr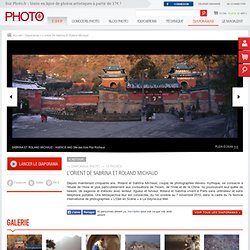 plein écran Temple Zixio des Nuages pourpres, époque Ming Site des trois Pics Rocheux Jeune fille en costume national
Diaporama Chanel au Grand Palais version 2010 | Galerie | Crossroads - Régie technique de spectacles et régie d'événements - Projection monumentale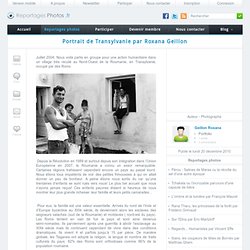 Juillet 2004: Nous voilà partis en groupe pour une action humanitaire dans un village très reculé au Nord-Ouest de la Roumanie, en Transylvanie, occupé par des Roms. Depuis la Révolution en 1989 et surtout depuis son intégration dans l'Union Européenne en 2007, la Roumanie a connu un essor remarquable.
Galerie - Reportage Voyage : Portrait de Transylvanie par Roxana Geillon
Vicente Díaz Peñas
Matko Stanković
CYRIL MASSON | PHOTOGRAPHY AND VIDEO
Volkskrant Observatorium