Future toys
The Resurrection of Detroit
Guide To Upgrading Your Car's Sound System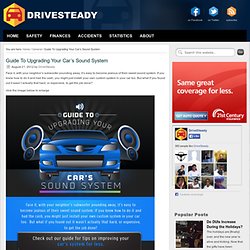 Nerf N-Strike Elite Hail-Fire Blaster of DOOM!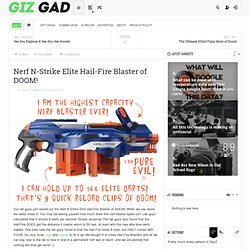 Our lab guys just tested out the Nerf N-Strike Elite Hail-Fire Blaster of DOOM!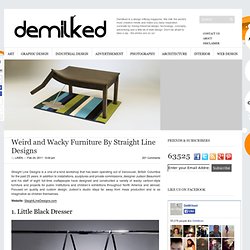 EmailEmail Straight Line Designs is a one-of-a-kind workshop that has been operating out of Vancouver, British Columbia for the past 25 years. In addition to installations, sculptures and private commissions, designer Judson Beaumont and his staff of eight full-time craftspeople have designed and constructed a variety of wacky cartoon-style furniture and projects for public institutions and children's exhibitions throughout North America and abroad. Focused on quality and custom design, Judson's studio stays far away from mass production and is as imaginative as children themselves. Website: StaightLineDesigns.com
Led Lenser | Gear Zone | Sydney, Australia | Led Lenser, Traser, Leatherman, Geigerrig, Klean Kanteen, Tojiro, Carhartt, Smith's, Resqme, Carson, Nite Ize, Heat Factory |
Blunt-Nosed Rescue Knife Minimizes Added Injuries In an Emergency
dr dre headphones nz : Monster Beats Studio Professional Headphones White : beats by dre nz
Buy Sennheiser CX680 Sports Earphone @ iFocus.co.nz
Sparks of Genius: The Thirteen Thinking Tools of the World's Most Creative People (0046442127455): Robert S. Root-Bernstein, Michele M. Root-Bernstein
LED LENSER - X21R LED flashlight - X Series - High Performance Line
Crypteks USB™ - Inspired Design meets Ultra-Security by Crypteks Inc.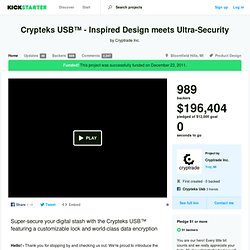 Hello! - Thank you for stopping by and checking us out. We're proud to introduce the first lockable and encrypted USB drive ever! A special thank you to eah-and-every one of our backers for their kindness and support! If you missed our Kickstarter campaign check us out at www.crypteks.com Christina Ortiz - Discovery Tech
World's Most Powerful Laser
Suunto Ambit puts GPS navigation, performance tracking and heart rate monitor on your wrist
The Ambit watch is Suunto's latest GPS-enabled watch, following up on the X10. The package is designed to provide outdoor athletes with a suite of tools - GPS, sports computer, heart rate monitor - to train and adventure successfully. The data gathered can then be shared at Suunto's online training community, where there are more tools and features.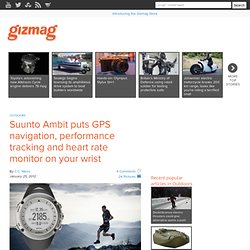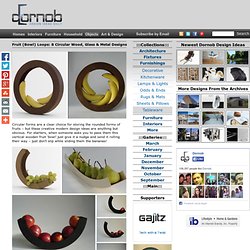 Circular forms are a clear choice for storing the rounded forms of fruits – but these creative modern design ideas are anything but obvious.
Snow Peak Titanium 350 Kanpai Bottle Lightning Review: Keeps Drinks Cold (or Hot) Forever. For a Price.
Best Apple iPhone 4S cases and covers 2012 | Element Case Vapor Pro | T3
HelloWallet is a Brilliant Personal Finance App
- StumbleUpon
Bikes | Motorcycle Parts And Accessories | Roland Sands Design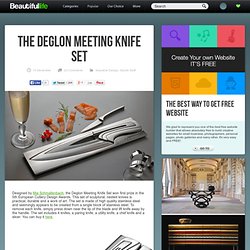 Designed by Mia Schmallenbach, the Deglon Meeting Knife Set won first prize in the 5th European Cutlery Design Awards. This set of sculptural, nested knives is practical, durable and a work of art. The set is made of high quality stainless steel and seemingly appears to be created from a single block of stainless steel. To remove each knife, simply press down near the tip of the blade and lift knife away by the handle. The set includes 4 knifes, a paring knife, a utility knife, a chef knife and a slicer.
Blinged-Out Headphones | StyleKandi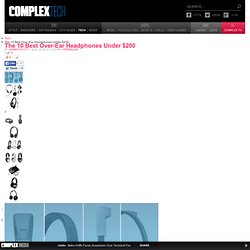 The 10 Best Over-Ear Headphones Under $200
When it comes to headphones we realize there are two types of people: In-ear folks and over-ear folks. Some people enjoy the minimal bulk and heft that comes with wearing in-ear headphones, while some people prefer to have their entire ear engulfed by an ear cup. All good. We're here to help, not judge. That's why earlier this month we brought you the 10 Best In-Ear Headphones Under $100.
When we named Sony's Alpha 55 Camera of the Year last year, we didn't expect that the company would come along with a model like the new Alpha 77. In addition to the benefits we loved in the A55, such as full-time phase-detection autofocus even when recording video, Sony has added a slew of features for this flagship fixed-mirror DSLR. With all of this new technology, we were eager to get it into the Popular Photography Test Lab. Now that we have, we can tell you that the results should make Canon and Nikon worry.
Camera Test: Sony's A77 Is The New King of APS-C DSLRs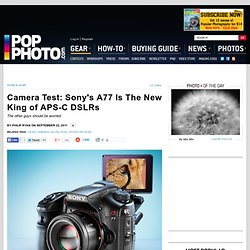 iTwin (official shot) iTwin When it comes to the most personal files, it can be hard to trust the cloud.
iTwin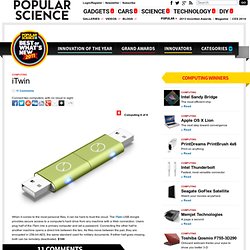 Hardcore gamers and productivity nerds alike will find something to love about the Ostendo CRVD 43″ Curved Display. This monstrous monitor is the first commercially available curved display and features a resolution of 2880 x 900. The CRVD is able to engage 75% of a user's peripheral vision, meaning you're always aware of what's going on onscreen – even in the distant corners where windows go to die. Worried about your games not being compatible with your spiffy new monitor?
Asus Transformer Prime Review Roundup