Sliders
Elastislide - Un slider d'images élastique en responsive webdesign. Elastislide est un slider / carousel jQuery avec une dose de design responsive pour s'adapter aux différentes résolutions.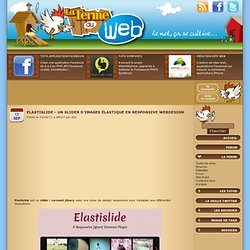 Après le plugin de texte réactif et les vidéos réactives, voici le slider réactif basé sur le concept de webdesign responsive. Pour créer des pages web responsive, il ne faut pas uniquement penser à la présentation, ajustable avec du CSS. Nivo Slider - The Most Awesome jQuery Image Slider. jQuery & WordPress Image Slider The Nivo Slider is world renowned as the most beautiful and easy to use slider on the market.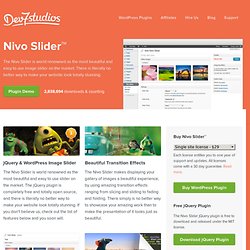 The jQuery plugin is completely free and totally open source, and there is literally no better way to make your website look totally stunning. Diapo | A Pixedelic free jQuery slideshow. Hi there.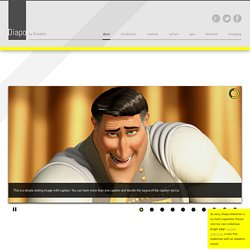 First of all excuse me for my bad english, second excuse me if you will find some bugs in Diapo slideshow. Diapo slideshow is an open source project.
---