photos
Get flash to fully experience Pearltrees
Welcome to the magical land of extreme Russian wedding photos.
10 interesting jQuery plugins (september 2011)
In this tutorial we will create a fullscreen gallery with jQuery.
Jcrop Home • Download • Manual • Examples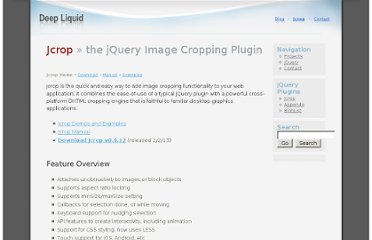 A plugin to enlarge images on mouseover or mousedown. Fork me on GitHub
Light Trails Bokeh Blossoms Funky Painting Vintage Chandelier Why Craftyslide? Craftyslide was created first and foremost as an experiment, but secondly out of frustration with many plugins being written today.