Animations-transitions
In the last few years, we've seen a lot of single page websites lying around the internet, most of them using JavaScript for some transitions effect.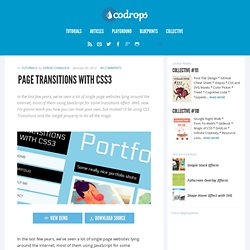 The power of CSS3 is enormous and in this tutorial we will see how to exploit it in a very creative way.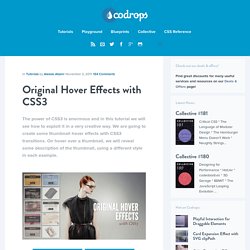 Hello guys, this time I will show you other five examples of hover effects using different CSS properties compared to the old tutorial posted on Codrops. In summary, we seek the same method but we will act especially using the border property, as we shall see later that allows us to create very particular effects.
CSS3 Hover Effects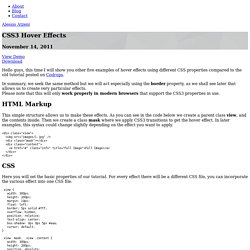 Animated Buttons using CSS3 Transitions and Transforms | Webdesign code
CSS3 In Transition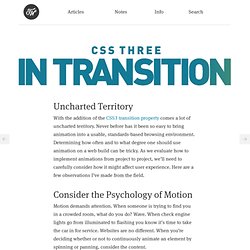 Uncharted Territory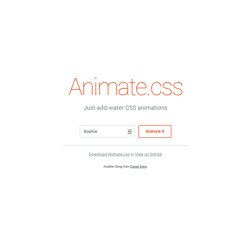 Treehouse: Learn Web Design, Coding, Mobile App Development & More. ads via Carbon animate.css is a bunch of cool, fun, and cross-browser animations for you to use in your projects.