Facettes
Army case study - categorization.pdf (Objet application/pdf)
Guide pratique pour l'élaboration d'un thésaurus documentaire. M
This page is rather out of date and is not being actively maintained. It is retained here because some of the information is still valid, but users should check with suppliers of software packages for current information. We are discussing the transfer of this page to someone else who will maintain it, and when that happens a link to the new site will be given here. - Leonard Will. What is a thesaurus?
Software for building and editing thesauri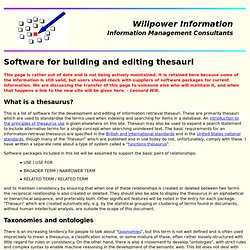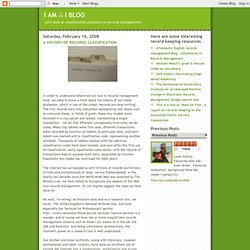 I AM ∴ I BLOG
Clay tokens, stored in round clay "envelopes," represented the objects they resembled. "This page is an amalgam of two of Luciana Duranti's articles and is not my own work" - the author, David Povey. Order itself is something divine ... the soul of archives ... is nothing else than order ... first it is proper to divide up locations, then affairs, and finally times. ...
SExpand by Gina Trapani Click to viewYou're not going to spend another tax season scrounging around for receipts and digging through your filing cabinet for the remains of dead trees, wondering if you're claiming everything you should. No siree! Next year, all your tax documents - heck, all your important paperwork - will be converted to PDF files and organized into search-based folders. Your receipts, ebooks, scanned newspaper articles, tax forms, gadget manuals and client contracts will be available at your fingertips whether or not you're by your filing cabinet.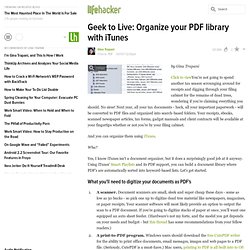 Geek to Live: Organize your PDF library with iTunes
Flamenco Home
Classification à facettes, une autre approche de l'organisation
Tag files and save searches in Windows Vista
Metadata as a 'filing system'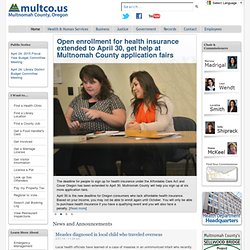 Retention Schedules -- Multnomah county oregon
Population: Approximately 748,000 residents (the most populous of Oregon's 36 counties) Geography: 465 square miles (the smallest of Oregon's counties) Cities: Fairview, Gresham, Maywood Park, Portland, Troutdale, Wood Village County Employees: About 4,400 people. Functions: Services for seniors and disabled people, animal services, assessment and taxation, bridges, community justice, courts, elections, health, jails, libraries, marriage licenses and passports, school and community partnerships. Elected officials: Four commissioners elected to the board by district.