Humour
3719770_460s.jpg (460×4272)
I'm afraid if you fail to file your Census form, you will not be counted amongst the general public. Since you're not counted, you don't exist.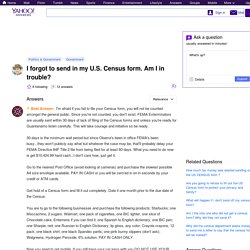 I forgot to send in my U.S. Census form. Am I in trouble
"Diary of a Charmander" by Brad Einstein - CollegeHumor Article
Absence of the Towels
e5ddf69932c0553b2dda50ebeca48f56.jpg (600×534)
Tim Minchin's anti-woo poem, animated
Galhofa Galhofanakis (Reference Copy)
_llich61jAE1qddbe1o1_500.jpg (500×675)
Bruiser: A street sweeper's tales.
wvwwdxmdxl9dwzlifgjkyaflo1_400jpg_jpeg.jpg (389×386)
Outside England's Bristol Zoo there is a parking lot for 150 cars and 8 buses.