Humour
The magic button — Make Everything OK
3719770_460s.jpg (460×4272)
I'm afraid if you fail to file your Census form, you will not be counted amongst the general public. Since you're not counted, you don't exist. FEMA Exterminators are usually sent within 30 days of lack of filing of the Census forms and unless you're ready for Guantanamo listen carefully. This will take courage and initiative so be ready. 30 days is the minimum wait period but since Obama's been in office FEMA's been busy...they won't publicly say what but whatever the case may be, that'll probably delay your FEMA Directive 84F Title 2 file from being filed for at least 60 days. What you need to do now is get $10,424.99 hard cash...I don't care how, just get it.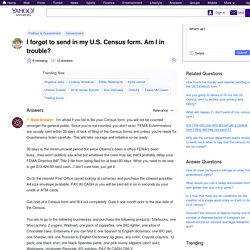 I forgot to send in my U.S. Census form. Am I in trouble
"Diary of a Charmander" by Brad Einstein - CollegeHumor Article
Absence of the Towels
the ULTIMATE gag gift - SWEET revenge at its finest
e5ddf69932c0553b2dda50ebeca48f56.jpg (600×534)
Lego Black Ops
Tim Minchin's anti-woo poem, animated
2010-09-14-657stop.gif (720×278)
Galhofa Galhofanakis (Reference Copy)
_llich61jAE1qddbe1o1_500.jpg (500×675)
Chronicles of Bruiser:When I burned out of college in spring of 2006, I found myself needing cash in the worstkind of way. I was flipping through the newspaper when I found an ad that read:"Sweeper Vac Driver needed. 3rd shift only"and gave subsequent contact info. I'm really great doing over night work and decided thatI'd give it a shot. I arrive at the office, fill out an application, and before I walked out of the door I was given the job and told to report for training the following evening.So, I reported to the office the following evening... and had the weirdest/craziest/funniest8 months of my life. I was hoping to share a story or two with you guys. If you like 'em,I've got TONS.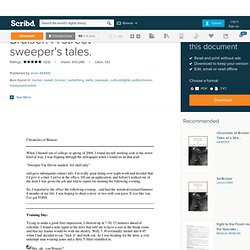 Bruiser: A street sweeper's tales.
Tastefully Offensive | Premium Funny: Shakespeare Insult Kit
wvwwdxmdxl9dwzlifgjkyaflo1_400jpg_jpeg.jpg (389×386)
A Well-Planned Retirement - And no one even knows his name.
Outside England's Bristol Zoo there is a parking lot for 150 cars and 8 buses. For 25 years, its parking fees were managed by a very pleasant attendant. The fees were £1 for cars ($1.40), £5 for busses (about $7). Then, one day, after 25 solid years of never missing a day of work, he just didn't show up; so the Zoo Management called the City Council and asked it to send them another parking agent. The Council did some research and replied that the parking lot was the Zoo's own responsibility.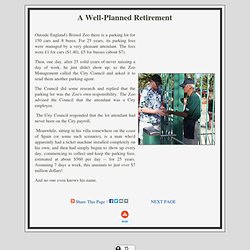 20 Ways To Maintain A Healthy Level of Insanity
1. At Lunch Time, Sit In Your Parked Car With Sunglasses on and Point A Hair Dryer At Passing Cars. See If They Slow Down. 2. Page Yourself Over The Intercom.