New/Cool Designs
Life's Instructions » Concepts, Ideas, Thoughts & Bullsh!t | Concepts, Ideas, Thoughts & Bullsh!t. Have a firm handshake.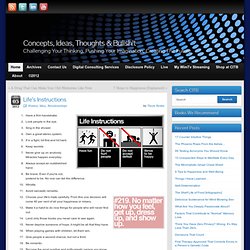 Look people in the eye. Sing in the shower. I want these for my home.
Woodworking
My Collection of Funny Emails. Send funny emails to your friends! Why didn't I think of that?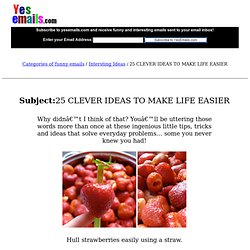 You'll be uttering those words more than once at these ingenious little tips, tricks and ideas that solve everyday problems... some you never knew you had! Hull strawberries easily using a straw. Rubbing a walnut over scratches in your furniture will disguise dings and scrapes. Remove crayon masterpieces from your TV or computer screen with WD40. (also works on walls). DSC_0001.jpg (JPEG Image, 1504 × 1000 pixels) - Scaled (63%) Wall of Rocker Switches. Bodum Coffee & Tea Maker by Sunny Ting Wai Wong.
---