Web sources
A New Year's Evolution. - Family Woodworking
SoloWoodworker - Woodworking and other individual craft business
Rough Cut Woodworking with Tommy Mac and the 207 Woodworking Community - Thomas J. MacDonald
PBS: American Woodshop
Dovetails on the bandsaw 4 Oct 2010 Summary: This is my method for cutting regular and symmetric dovetails using the bandsaw, scroll saw and router table. The bandsaw is used to cut kerfs for the pins and tail for a perfect fit.
Dovetails on the Bandsaw, Scrollsaw and Router Table
Ebenisterie index
'Design. Click. Build' Blog
JOIN TODAY!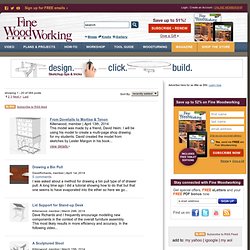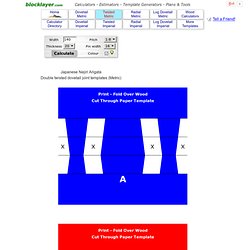 When cut by hand, there are two schools of thought as to whether the pins or the tails should be cut first. For tails first, the tails are marked out and cut and then the outline is transferred to the end grain of the pin board. For pins first, the pins are marked out and cut, then the outline of the pins is transferred to the face of the tail board.
Double Twisted Dovetail Joint Template Generator Online Free. Metric and English
<A HREF="http://www.weboscope.com">Weboscope</A> mesure d'audience, statistiques, ROI<BR><A HREF="http://www.weborama.fr">Classement des meilleurs sites</A> et positionnement
chantournage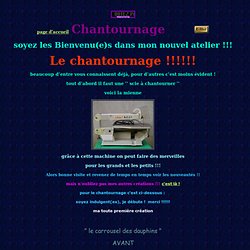 Woodworkers Resource