Photography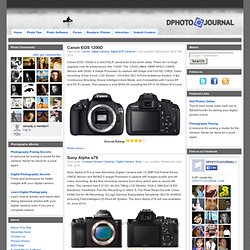 Nikon D5200 is a very good DSLR camera and ideal for beginner or advanced photographer who are looking for a good photo and video quality in smallish DSLR cameras. This camera uses 24.1 Megapixel DX CMOS Sensor and combined with the performance of EXPEED 3 image processor to produce high quality photos and video with fast performance. In addition, the D5200 is also equipped with 3-inch LCD monitor that can be rotated to vary-angle, 39-Point Autofocus System with 9 Cross-Type, Full HD 1080p video recording at 60fps with Full-Time Servo AF mode, ISO100-25600, and the ability continuous shooting up to 5fps, including compatible with a WU-1a Wireless Adapter for Wi-Fi connectivity. Not only that, the Nikon D5200 also features Scene Recognition System that automatically adjusts the camera settings such as exposure, i-TTL flash, white balance, and focus settings.
Digital Camera Reviews & Photography Tips
Fifteen years ago I created the Digital Camera Resource Page with the goal of helping regular people find the right camera for their needs. The site started off slow, but soon the camera market picked up, and things took off. At the peak of the digital camera revolution, three million people per month were visiting the DCRP.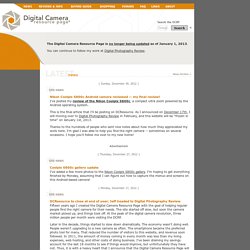 Possibly the most useful tool available in digital photography is the histogram. It could also well be the least understood. In this article we will look at what a camera histogram tells the photographer and how best to utilize that information.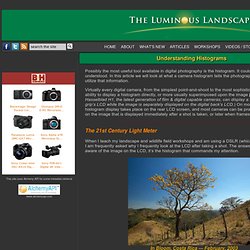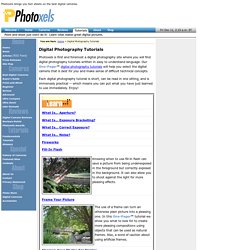 Photoxels is first and foremost a digital photography site where you will find digital photography tutorials written in easy to understand language. Our One-Pager™ digital photography tutorials will help you select the digital camera that is best for you and make sense of difficult technical concepts. Each digital photography tutorial is short, can be read in one sitting, and is immensely practical -- which means you can put what you have just learned to use immediately.
Digital Photography Tutorials - Photoxels
Continuing our series of evaluation of lens systems we've assessed a modest range of Pentax and third-party lenses for their optical quality on the firm's new flagship Pentax K-3 model. As the replacement for the K-5 II and K-5 IIs, the Pentax K-3 has a new higher pixel density 24-Mpix sensor without an AA filter, and is a promising platform for lens evaluation. Read on to find out which models perform best, and which, if any, that should be avoided.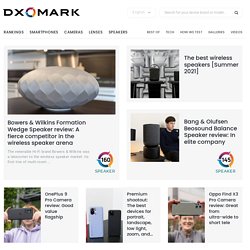 6 Word Story using Flickr
Visual Story in Five Frames using Flickr
Having the ability to adjust its properties as well as those of the individual exposures on the fly, increases those possibilities even more! And since the entire compositing and tonal reproduction processes have been streamlined and optimized, acheiving the final result is intuitive and fast as possible. HDR MAX gives you complete control over your photos. This means the ability to edit any exposure in place, any time. Whether it's adusting curves, color correcting, or aligning an exposure, it can all be done without having to switch between applications. And any exposure adjustment, such as curves, brightness, contrast, hue, saturation, lightness, or alignment can all be previewed individually, or as fully rendered HDR output.
HDR MAX for High Dynamic Range Digital Imaging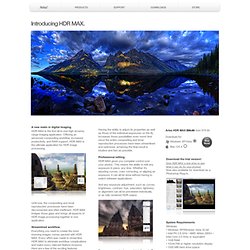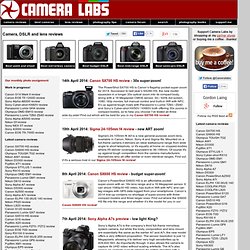 14th January 2014: Olympus OMD EM1 review - complete! The OMD EM1 is the new flagship camera from Olympus. It joins the hugely popular OMD EM5 in the range, but is positioned higher, providing not just an upgrade path for EM5 owners, but also those who use the earlier E5 DSLR.
lightcrafts
Category:Photography - Wikipedia, the free encyclopedia 3.6 Beta
Digital Camera Reviews & Photography Tips
Protected by US Patents 6,243,242 and 6,625,399 All Rights Reserved, © 1998-2013 Lightning Trigger is a Registered Trademark of Stepping Stone Products, LLC. Unauthorized use is Prohibited. Stepping Stone Products, LLC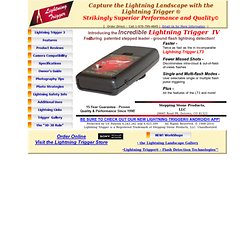 Photoshop Lightroom Support Center - Help and Support for Photos
Adobe Photoshop Lightroom 2 * Locate missing photos 3.6 Beta 5