Photography
Digital Camera Reviews & Photography Tips
Possibly the most useful tool available in digital photography is the histogram. It could also well be the least understood. In this article we will look at what a camera histogram tells the photographer and how best to utilize that information.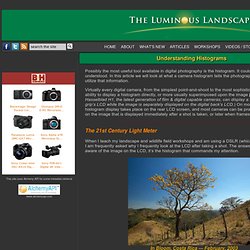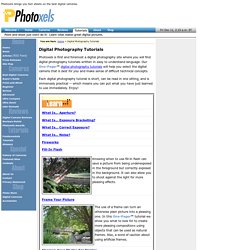 Photoxels is first and foremost a digital photography site where you will find digital photography tutorials written in easy to understand language. Our One-Pager™ digital photography tutorials will help you select the digital camera that is best for you and make sense of difficult technical concepts. Each digital photography tutorial is short, can be read in one sitting, and is immensely practical -- which means you can put what you have just learned to use immediately.
Digital Photography Tutorials - Photoxels
6 Word Story using Flickr
Visual Story in Five Frames using Flickr
Having the ability to adjust its properties as well as those of the individual exposures on the fly, increases those possibilities even more! And since the entire compositing and tonal reproduction processes have been streamlined and optimized, acheiving the final result is intuitive and fast as possible.
HDR MAX for High Dynamic Range Digital Imaging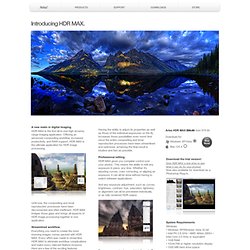 lightcrafts
Category:Photography - Wikipedia, the free encyclopedia 3.6 Beta
Digital Camera Reviews & Photography Tips
Photoshop Lightroom Support Center - Help and Support for Photos
Adobe Photoshop Lightroom 2 * Locate missing photos 3.6 Beta 5