Photography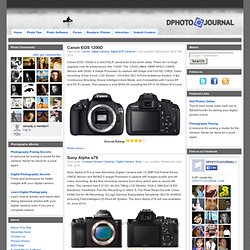 Nikon D4S is one of the latest professional digital SLR camera that brings a wide range of improvements to better level than the model D4 and provide reliable performance, high image quality, high speed, accurate focus, and more ergonomic. D4S equipped with a 16.2-MP sensor and EXPEED 4 image processor which is able to produce images and videos with detail, quality, and high sensitivity . Additionally, this camera also has the ability to record Full HD 1080p video at 60fps and shoot up to 200 shots with up to 11fps in continuous shooting mode. Other features include ISO 100-25600 is expandable up to ISO 409600, 51-point autofocus system, 91K-pixel RGB sensor, capable of shooting 14-Bit RAW Files and 12-Bit RAW S Format, and 1000 Base-T Gigabit Wired LAN Support.
Fifteen years ago I created the Digital Camera Resource Page with the goal of helping regular people find the right camera for their needs. The site started off slow, but soon the camera market picked up, and things took off. At the peak of the digital camera revolution, three million people per month were visiting the DCRP.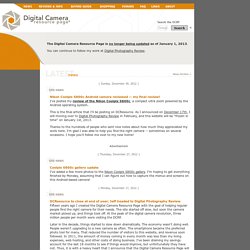 Possibly the most useful tool available in digital photography is the histogram. It could also well be the least understood. In this article we will look at what a camera histogram tells the photographer and how best to utilize that information.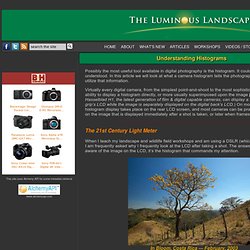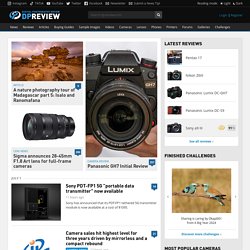 Ricoh has launched the Pentax 645Z, a medium-format camera with a 51.4 megapixel CMOS sensor. Boasting an articulated 3.2-inch LCD, top ISO of 204,800, 3 fps continuous shooting, and 1080/60i video, the 645Z is cold-resistant, dustproof and weather-resistant with 76 weather-seals. It's also compatible with the Pentax FluCard, offering wireless remote control and image sharing from the camera to a smartphone, tablet or computer.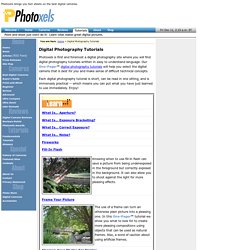 Photoxels is first and foremost a digital photography site where you will find digital photography tutorials written in easy to understand language. Our One-Pager™ digital photography tutorials will help you select the digital camera that is best for you and make sense of difficult technical concepts. Each digital photography tutorial is short, can be read in one sitting, and is immensely practical -- which means you can put what you have just learned to use immediately.
Digital Photography Tutorials - Photoxels
6 Word Story using Flickr
Visual Story in Five Frames using Flickr
Having the ability to adjust its properties as well as those of the individual exposures on the fly, increases those possibilities even more! And since the entire compositing and tonal reproduction processes have been streamlined and optimized, acheiving the final result is intuitive and fast as possible. HDR MAX gives you complete control over your photos. This means the ability to edit any exposure in place, any time. Whether it's adusting curves, color correcting, or aligning an exposure, it can all be done without having to switch between applications. And any exposure adjustment, such as curves, brightness, contrast, hue, saturation, lightness, or alignment can all be previewed individually, or as fully rendered HDR output.
HDR MAX for High Dynamic Range Digital Imaging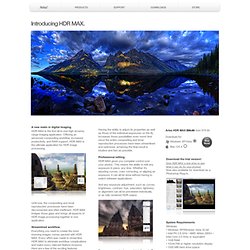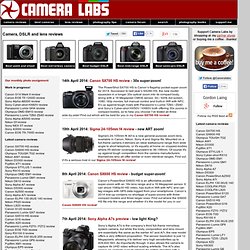 14th April 2014: Canon SX700 HS review - 30x super-zoom! The PowerShot SX700 HS is Canon's flagship pocket super-zoom for 2014. Successor to last year's SX280 HS, the new model squeezes in a longer 30x optical zoom into its compact body, along with a 16 Megapixel CMOS sensor, 3in / 920k dot screen, 1080 / 60p movies, full manual control and built-in Wifi with NFC.
lightcrafts
Category:Photography - Wikipedia, the free encyclopedia 3.6 Beta
Protected by US Patents 6,243,242 and 6,625,399 All Rights Reserved, © 1998-2014 Lightning Trigger is a Registered Trademark of Stepping Stone Products, LLC. Unauthorized use is Prohibited. Stepping Stone Products, LLC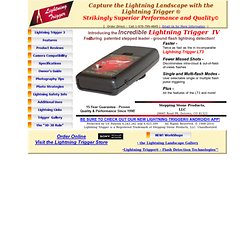 Photoshop Lightroom Support Center - Help and Support for Photos
Adobe Photoshop Lightroom 2 * Locate missing photos 3.6 Beta 5