Top Design
Pearltrees videos. 50+ Amazing Logos. Personally, I think logo design is one field that requires a constant dose of inspiration.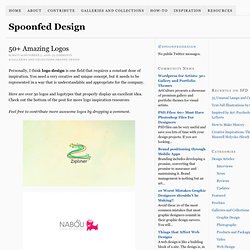 You need a very creative and unique concept, but it needs to be represented in a way that is understandable and appropriate for the company. Here are over 50 logos and logotypes that properly display an excellent idea. Check out the bottom of the post for more logo inspiration resources. Feel free to contribute more awesome logos by dropping a comment. For More Logo Inspiration: Portfolio. Robocat Visit site After a couple of years of freelancing and agency work i co-founded an app development studio which we named Robocat.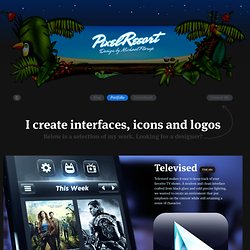 As the lead designer there i'm in charge of every pixel we push out, including both app- & webdesign, branding and identity. Visiting The robocat site and seeing our portfolio of apps gives a good sense of the sort of work i do there. Our new apartment.
Agencies
List of 180+ Best Design Inspiration Sites (Graphic Designers & Web Designers) List of 180+ of the Best Design Inspiration Showcase Sites (Graphic Designers & Web Designers) This list is so large that we have broken it down into 5 sections (see below) Logo Design Inspiration Web Design Inspiration Print / Graphic Design InspirationOther ~ Both Web Design & Graphic Design Inspiration Other Best of the Best Design Articles on the Net Logo Design Inspirational Showcase Sites.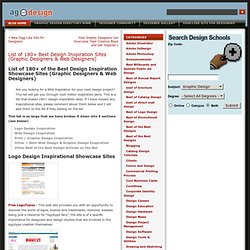 ColorTheory_Screen_White.jpg (1224×792) 20 PSD Tuts That Will Turn You Into A Photoshop Guru. Many people can use Photoshop, but only a select few can call themselves gurus.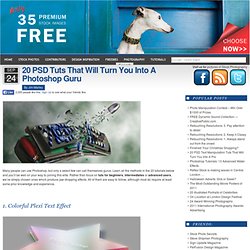 Learn all the methods in the 20 tutorials below and you'll be well on your way to joining this elite. Rather than focus on tuts for beginners, intermediates or advanced users, we've simply chosen ones which produce jaw-dropping effects. All of them are easy to follow, although most do require at least some prior knowledge and experience. 1. Colorful Plexi Text Effect. Design a High Impact Gig Poster Suitable for Screen-Printing.
Screen-prints are a great way to exhibit artworks or advertise a gig.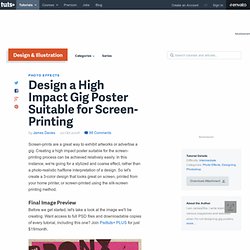 Creating a high impact poster suitable for the screen-printing process can be achieved relatively easily. In this instance, we're going for a stylized and coarse effect, rather than a photo-realistic halftone interpretation of a design. So let's create a 3-color design that looks great on screen, printed from your home printer, or screen-printed using the silk-screen printing method. How to Mold Paint Splatter to a Face in Photoshop. In this tutorial, we'll learn how to take splattered paint Photoshop brushes and apply them to the contours of a model's face.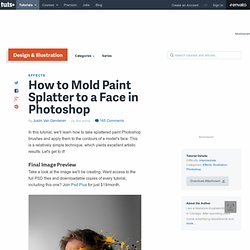 This is a relatively simple technique, which yields excellent artistic results. Let's get to it! Final Image Preview. Online Testing Essentials: An infographic on what online marketing activities to test. A well-built sales funnel is never complete until every part of it has been tested and optimized.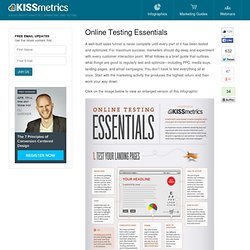 For maximum success, marketers should dig deep and experiment with every customer interaction point. What follows is a brief guide that outlines what things are good to regularly test and optimize—including PPC, media buys, landing pages, and email campaigns. Text Particles.
---