LOGO DESIGN
25 Inspiring Logos. Here at WDL we like to provide our readers with as much inspiration as we can.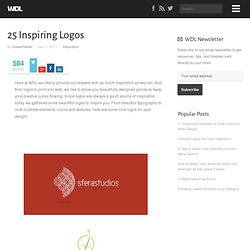 And from logos to print and web, we like to show you beautifully designed pieces to keep your creative juices flowing. Since logos are always a good source of inspiration, today we gathered some beautiful logos to inspire you. Logo design community and inspiration gallery. Logofi - A New Experience of Logo Design Inspiration. Logo vs. Brand - Definition And Tips. A common misunderstanding these days seem to be people confusing the two, thinking a Logo and a Brand is the same thing.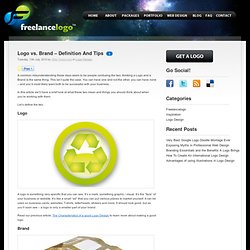 This isn't quite the case. You can have one and not the other, you can have none – and you'd most likely want both to be successful with your business. Opinions on Corporate and Brand Identity Work. Online FPO (For Print Only) / Celebrating the reality that print is not dead by showcasing the most compelling printed projects.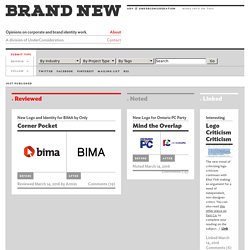 Art of the Menu / Cataloguing the underrated creativity of menus from around the world. Quipsologies / Chronicling the most curious, creative, and notable projects, stories, and events of the graphic design industry on a daily basis. Logo Research, Logo Inspiration and Corporate Identity at LogoLounge.Com. Inspiration: Fantastic Logos Across the Color Spectrum.
One of the biggest uses of Illustrator has always been and most probably always will be logo design.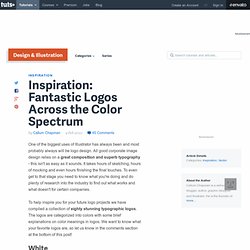 All good corporate image design relies on a great composition and superb typography - this isn't as easy as it sounds. It takes hours of sketching, hours of mocking and even hours finishing the final touches. Logos. Seeklogo.com - Logo Vector Download Free (Brand Logos) (AI, EPS, CDR, PDF, GIF) 40 Sexy And Creative Typographic Logo Designs. I have always loved looking at well-designed logos and I like it even more when they feature great typography (hey, after all typography is sexy!)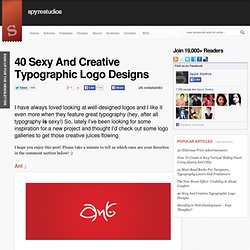 So, lately I've been looking for some inspiration for a new project and thought I'd check out some logo galleries to get those creative juices flowing. I hope you enjoy this post! Please take a minute to tell us which ones are your favorites in the comment section below! :) Ant ↓ 50 Creative Logo Design Inspirations #9. Continua la rubrica Logo Design in cui condivido alcuni design unici di concept logo originali nel loro genere.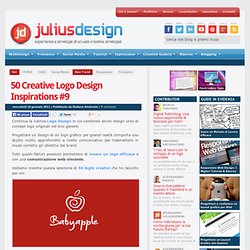 Progettare un design di un logo grafico per grandi realtà comporta uno studio molto approfondito a livello comunicativo per trasmettere in modo corretto gli obiettivi del brand. Tutti questi fattori possono permettere di creare un logo efficace e con una comunicazione web vincente. Vediamo insieme questa selezione di 50 loghi creativi che ho raccolto per voi. Per chi non fosse ancora sazio di ispirazione, vi ricordo che ho selezionato per voi tempo fa altre raccolte, che sommate abbiamo un totale di 450 loghi da cui prendere ispirazione: Logo Design.
50+ Amazing Logos. Personally, I think logo design is one field that requires a constant dose of inspiration.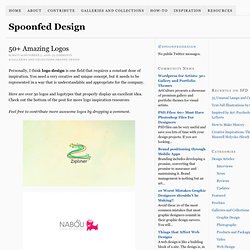 You need a very creative and unique concept, but it needs to be represented in a way that is understandable and appropriate for the company. Here are over 50 logos and logotypes that properly display an excellent idea. Check out the bottom of the post for more logo inspiration resources. 24 Superb Sites That Use Horizontal, Vertical Or Multi-Directional jQuery Scrolling Effect. jQuery JavaScript Framework has fast become an indispensable part of web 2.0 formation and will continue to be used heavily in websites and projects.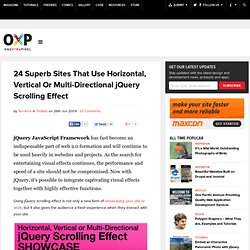 As the search for entertaining visual effects continues, the performance and speed of a site should not be compromised. Now with jQuery, it's possible to integrate captivating visual effects together with highly effective functions.
---