Agences
TAN Expeditions |: Ice Cap Crossings
Antarctica Flights & Guided Adventures | Adventure Network International
Jour 01 : Vol Paris - Reykjavik. Accueil et transfert pour Reykjavik. Hébergement : Gîte Jour 02 : Vol Reykjavik - Kulusuk. Vol de deux heures depuis Reykjavik pour atteindre Kulusuk sur la Côte Orientale. La piste de l'île de Kulusuk est l'une des deux pistes sur plus de 3 000 km de côte.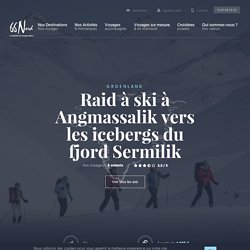 Voyage Groenland avec 66° Nord : Raid à ski à Angmassalik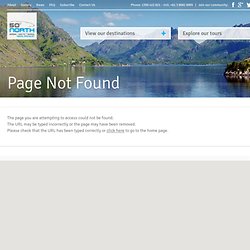 Ski South Pole All the Way - 50 Degrees North
Day Pre tour: Arrival in Punta Arenas Arrive in Punta Arenas, Chile 4 days prior to your scheduled departure date for Antarctica and make your own way to your hotel to settle in. Contact your guide at the ANI office to arrange a convenient time to meet you and give you information on Punta Arenas and surroundings. Rest and recover from your flight, ready for action tomorrow. Expedition Preparations, Punta Arenas Chile The following day the Ski South Pole team will meet in the morning and begin expedition preparations.
Welcome to Polar Sea Adventures
We are pleased to offer once again one of the most unique and exciting skiing expeditions anywhere in the world. The route chosen for this skiing expedition will include some of the most dramatic and breathtaking scenery anywhere on the planet. The big wall region near the small Inuit community of Clyde River on Baffin Island's East coast. This region of the Canadian Eastern Arctic draws expeditioners, climbers, BASE jumpers and filmmakers from all over the world. Known by some as the "Yosemite of the North", this big wall region has also drawn comparisons to the Trango Towers in Pakistan. Sheer granite rock walls, some over three thousand feet high, guard the entrances to magical deep fiords, including Sam Ford Fiord, Walker Arm and Stewart Valley.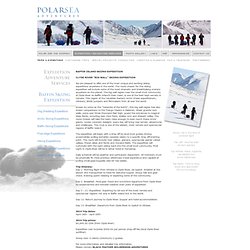 Greenland Expedition Specialists for Greenland Expeditions: Mountaineering, Icecap Crossings, Sea Kayaking, Dog Sled Expeditions and Independent Expedition Support in Greenland
Haute montagne, alpinisme, voyage ascension, trek - Terres d'Aventure, La randonnée en montagne