Europe-info
Nos complace lanzar la versión 3.0 de Eduportfolio.org, un portafolio electrónico que estará disponible muy pronto en siete idiomas (francés, inglés, español, árabe, griego, catalán y coreano), ideado por Thierry Karsenti de la Universidad de Montréal. Esta nueva versión de Eduportfolio presenta grandes innovaciones como la elección de la URL (dirección Web, como: karsenti.eduportfolio.org) o incluso la posibilidad de crear diferentes vitrinas de presentación (por ejemplo: karsenti.eduportfolio.org/conferencias/).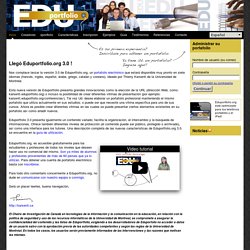 Edu-portfolio.org : Su portafolio electrónico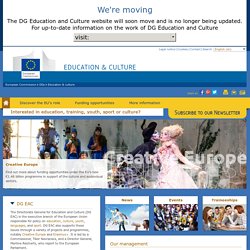 Our management
ePortfolio Europeo de las Lenguas
UK Jobs (www.jobtube.com) Free Job Advertising
Organismo Autonomo de Programas Educativos Europeos
APEE..:: Documentos
Pedagogical relevance of the project This project aims at the implementation and use of a digital European Language Portfolio (ELP).The Common European Framework of Reference for Languages (CUP, 2001) underlines the need for the European citizen to have a personal document describing all his/her linguistic experiences and certifications. It's a sort of language passport, called European Language Portfolio - ELP (see http://culture2.coe.int/portfolio).
eELP | electronic European Language Portfolio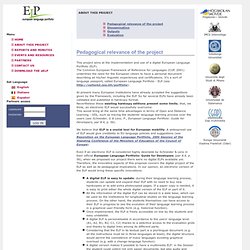 ROPA - EURES - Solicitantes de empleo - La búsqueda de empleo con EURES
Europortfolio — EIfEL
Ayudas Arión para realizar visitas de estudio para ...
Cargando...
Cómo certificar las lenguas que domina en su currículum vitae ...
Study In Europe: Bienvenido a
El Parlamento Europeo promueve la igualdad de oportunidades y anima a hombres y mujeres con discapacidad a presentar candidaturas para sus programas de prácticas. El Parlamento Europeo ofrece periodos de prácticas remunerados a personas con discapacidad, como medida positiva destinada a facilitar su integración en el lugar de trabajo. Estos periodos de prácticas están abiertos tanto a licenciados de universidades o instituciones equivalentes como a personas cuyas cualificaciones sean de nivel inferior al universitario. (El artículo 22 de las Normas internas relativas a los periodos de prácticas y visitas de estudios en la Secretaría General del Parlamento Europeo, que establece las cualificaciones académicas necesarias para la admisión a un periodo de prácticas remunerado, no se aplica a este programa.)
PARLAMENTO-EU Periodos de prácticas y visitas de estudios en el Parlamento Europeo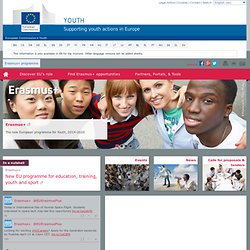 European Commission youth Accessibility tools
E-PORTFOLIO-GRUNDTVIG
MURCIA-EOI-COMENIUS
Portfolio Europeo de las Lenguas en la EOI Palma de Mallorca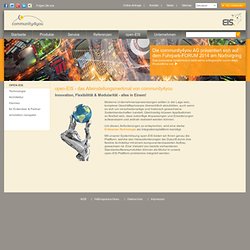 PORTFOLIO-COMMUNITY4YOU-GESTION DEL CONOCIMIENTO
Moderne Unternehmensanwendungen sollten in der Lage sein, komplexe Geschäftsprozesse übersichtlich abzubilden, auch wenn es sich um verschiedenartige und historisch gewachsene Systemlandschaften handelt. Gleichzeitig müssen Applikationen so flexibel sein, dass zukünftige Anpassungen und Erweiterungen aufwandsarm und zeitnah realisiert werden können.
Requirements (Overview) The ePET portfolio was first developed at Newcastle University in 2002, as part of a collaborative FDTL4 project. Since then the ePET and the associated pedagogy has been further developed during a series of ofther projects.
ePortfolios - www.eportfolios.ac.uk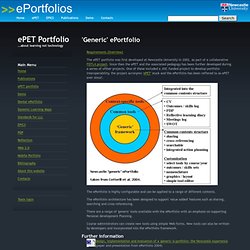 YOUTH FOR EUROPE