Photography
500px ISO » Unbelievable Photography. 100 Things I've Learned About Photography. Premiere Pro Help | Multi-Camera editing workflow. The Audio Channels preset determines how the resulting source sequence is mapped.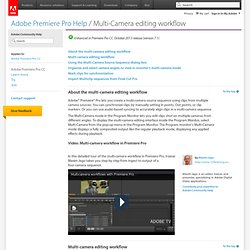 Details include, the type and number of audio tracks that are dropped when the source sequence is nested into the editing sequence. Note: For the resulting source sequence to map correctly with the audio channels, the number of tracks in the source clips should not be greater than the channels associated with the preset you choose. Automatic: Reads the audio type of the first clip and uses this mapping Mono: Maps to as many mono channels as there are output channels in the source sequence. This Week in Photo. 1X - Curated photography.
Best sling backpacks. Convenient, accessible and secure, sling bags are becoming the go-to option for more and more travelling photographers.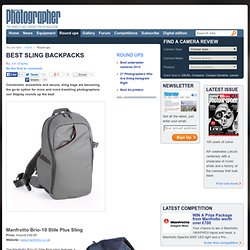 Jon Stapley rounds up the best Manfrotto Brio-10 Stile Plus Sling Price: Around £49.95Website: www.manfrotto.co.uk. Upload Junction. 14 Ways To Significantly Improve Your Photography Today. A Post By: James Brandon © James Brandon | All Rights Reserved As photographers and artists, we all hit creative walls.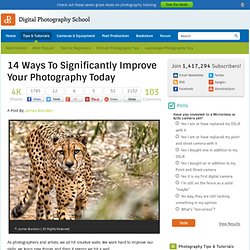 We work hard to improve our skills, we learn new things and then it seems we hit a wall. Cheat Sheet: How to Hold a Camera. Learning to hold your digital camera is one of the most basic skills you'll ever learn.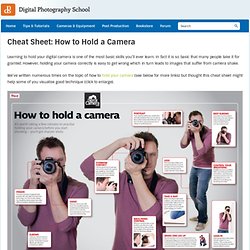 In fact it is so basic that many people take it for granted. However, holding your camera correctly is easy to get wrong which in turn leads to images that suffer from camera shake. 36 of the Best Online Tools to Boost Your Photography Business. A Post By: Julia May As a beginner photographer, I put most of my time and energy into the product side of my business.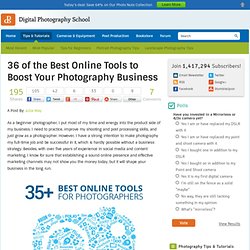 I need to practice, improve my shooting and post processing skills, and just grow as a photographer. However, I have a strong intention to make photography my full-time job and be successful in it, which is hardly possible without a business strategy. Besides, with over five years of experience in social media and content marketing, I know for sure that establishing a sound online presence and effective marketing channels may not show you the money today, but it will shape your business in the long run.
In this article, I'm sharing the results of my recent research on the online marketing and workflow organizing tools for photographers. Retronaut. 10 Reasons Why a Pro is Using a Mirrorless Camera for Personal and Paid Jobs. A Post By: Bryan Caporicci Everyone can take a picture, but as photographers (professional or aspiring), we have the skill set and the tools to create great images in any situation.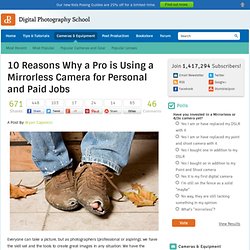 We have the ability to turn the ordinary into extraordinary through photography. As the saying goes, the shoemaker's kids have no shoes, and similarly, we often don't put the same emphasis on images for ourselves and our family as we do for others and their families. Digital Cameras, Digital Camera Reviews - The Imaging Resource! Cooliris. SlideShowPro: Slideshow publishing tools for your web site. Digital Photography, Digital Cameras & Photographers | Photo Answers. The Photography Network - PictureSocial.
Photography Forum, Landscape, wedding & Family Photography Tips.
Bewerken. Drone. Fujifilm. Panorama. Photos. Print. Tips.
---