Examples
YourVision360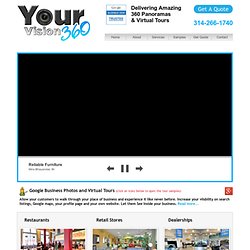 RT - thanks so much for creating the virtual tour of our historic movie palace in Portland, Oregon. Now potential customers can see the true beauty and spaciousness of our theatre on our website - which in turn is already leading to more ticket sales! You are a true professional and a pleasure to work with. Doug Whyte Executive DirectorHollywood Theatre Portland, Oregon RT thank you so much. The 360 turned out great.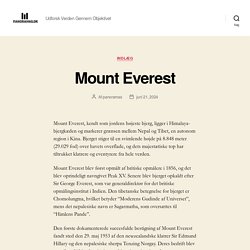 Panoramas.dk-Mediveal Church Murals in Denmark, Last post Office in Netherlands, Occupy Wall Street, Midsummer in Sweden - Photo Panoramiques
10 years ago at the 50 year anniversary for the first who reached the top of Everest, I published the only existing 360 panorama from the top of Mount Everest. May 29 1953 The top of Mount Everest was reached for the first time by Edmund Hillary and Tenzing Norgay. On May 24, 1989 the Australian photographer and mountaineer Roderick Mackenzie reached the summit. He was no 271 since 1953.
Yad Vashem from: israel 4 panoramas by yaniv sirton The first time I saw a holocaust survivor was more then twenty years ago, as a child walking in the park with my mother.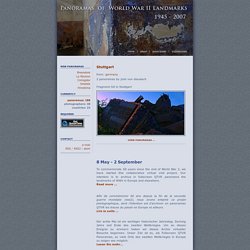 WW II - European Landmarks and Memorials of World War 2 in Fullscreen QTVR 360 degree Panoramas
The Geo-Images Project Home Page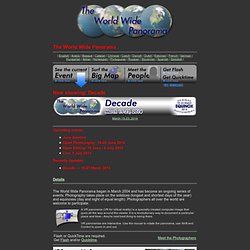 All images are copyright by the individual photographers. Use in any way other than viewing on this web site is prohibited unless permission is obtained from the relevant photographer. Images and panoramas are NOT in public domain, unless stated otherwise by the contributor! Photographers retain the rights to their work and any inquiries must be addressed to the individual participants. The WWP admin team does not provide contact information beyond what has been made public by the participants on their profile pages. Levels of permission for use of material on this site conforms to the Creative Commons licensing standard.
The World Wide Panorama
360° Panorama's uit Vlaanderen - NATUUR
360icon - Panoramas and Digital Imagery of Rural Decay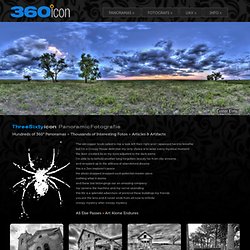 - Hundreds of 360° Panoramas + Thousands of Interesting Fotos + Articles & Artifacts The old copper knob called to me a look left then right and I squeezed hard to breathe but I'm a Creepy House detective my only choice is to seize every mystical moment the door creaked As as my eyes adjusted to the dark scene I'm able to to behold another long forgotten beauty far from city screams and wrapped up in the stillness of abandoned dreams this is a Zen explorer's peace the photo snapped snapped each potential master piece nothing what it seems and these lost belongings our an amazing company my camera the machine and my nerve unending this life is a splendid adventure of pretend these buildings my friends you are the lens and it never ends from all now to infinite creepy mystery after creepy mystery All Else Passes • Art Alone Endures Infrared 360° Panoramas Foto Galleries
xRez Studio | Extreme Resolution
Rosauro Photography - Panoramas, Toronto Virtual Tour, 360° Panoramic Views, VR Head Reviews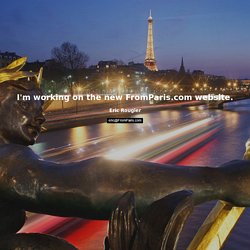 >FromParis : Panoramas, photographs, image bank, Quicktime VR, 360°, free ecards and free screensavers from Paris
All photographs are copyright "Eric Rougier / FromParis.com". Please, do not to use without written authorization. The pyramid of the Louvre museum: Leoh Ming Pei, architect. "La Geode": Adrien Fainsilber, architect. The "Grande Arche": Otto van Spreckelsen, architect. Bibliotheque Nationale de France: Dominique Perrault, architect.
Home Page
John's home page
Podibus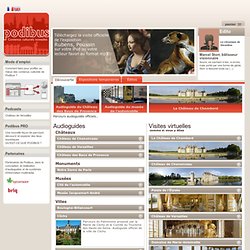 L'exposition intitulée « Nouveaux Tableaux parisiens » en hommage au poète Charles Baudelaire, est présentée au Pavillon Carré de Baudouin Oyez Parisiens, franciliennes ! Savez-vous que très prochainement le tramway de nos désirs circulera jusqu'à la Porte de la Chapelle ?! En attendant ce moment tant espéré, il y a un grand, très grand chantier. Des trous, des barrières, des grues, des pelleteuses, de la boue, des tuyaux, des grilles, du fer, et des hommes qui travaillent, toujours et encore… Un chantier dont l'ampleur, le grouillement, le bruit, la violence aussi, et même la beauté, sont susceptibles d'inspirer des artistes. La preuve par 4 au Pavillon Carré de Baudouin, dans le 20ème arrondissement, où le photographe Mohamed Bourouissa, la dessinatrice Chourouk Hriech, l'aquarelliste Yvan Salomone et le peintre Lu Hao témoignent des mille et un bouleversements de la ville à l'endroit du chantier du tramway, près des boulevards des maréchaux.
Panodigg: Your daily Dose of Fresh VR Panoramas / Published News
360° Panoramic VR Photography :: New York City :: Sam Rohn
Welcome to flashpanoramas.com
7 Wonders Panoramas - The New 7 Wonders -Travel Great Wall, Taj Mahal, Machu Picchu - 360 degree Panoramas
Paris 26 Gigapixels - Interactive virtual tour of the most beautiful monuments of Paris
Panoramic Photography Part 2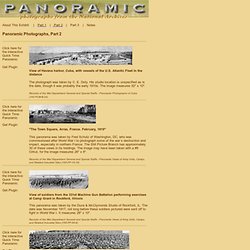 "View of Washington. Looking East from Washington Monument" (Top) This panorama is dated November 1916 and was taken by the H.
Arounder - Travel and Lifestyle in 360-degree Quicktime VR - Virtual Reality Full Screen panoramas
Basilicas and Papal Chapels
Venice Connected | Venice's Official Site for Tourism
Patrimonium-mundi.org : UNESCO World Heritage sites in panophotographies - immersive and interactive panoramic images
World Series Game 1: Rangers vs. Giants | MLB.com: World Series
Editors' Picks Check out our newest extraordinary panoramas, hand-picked by our staff and published by the best photographers in the world every day on 360Cities. Take a look...
Wereld Panoramische Fotografie - 360Cities
Comi Valentine, panoramic photographer - 360Cities
Pano.ie | Home
A380 DELIVERY : Qantas : Virtual tour