Blogs
Polyvore
Nerdy Girl Makeup
Yours Truly, x
A Pretty Penny
keiko lynn
Sea of Shoes
One Pearl Button
Deluxe beauty samples delivered to your door monthly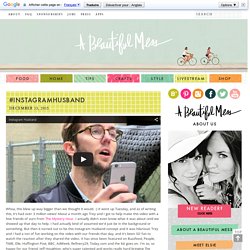 Hi, it's Mandi from Making Nice in the Midwest. When my husband and I first moved into our ranch home two years ago, we weren't quite sure how to fill out the long living room space, but we were sure we wanted some extra storage for our modest collection of books. After quite some time of living with this empty corner of the living room, I decided the perfect solution for the space was to build an adjustable shelving system that could eventually be lengthened into a workspace. We needed it to be adjustable, nice looking, and not too expensive.
A Beautiful Mess
Liminas Magazine
All Women Stalk - The Women Blog
My Yellow Sandbox
closet rivalry
NAILED IT!
photos by http://www.angelaandithyle.com post designed by kristin ess There's something really nice about taking a break from nail polish for a second, right? There are so many fun nail trends today that it makes you want to change things up… a lot! In this tutorial, we show you how to give yourself a perfectly polished, natural manicure that looks lovely and allows your nails to breathe. Always clean your tools properly before you begin.