Blogs
Polyvore. Nerdy Girl Makeup. Yours Truly, x. A Pretty Penny. Keiko lynn. Sea of Shoes. One Pearl Button. Deluxe beauty samples delivered to your door monthly. A Beautiful Mess. Hey, friends!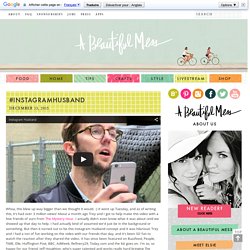 I'm here to share my new favorite happy hour recipe! It's fresh, herbal-y, and citrus-y. Mojitos were my first favorite cocktail, and I still love them, but finding new combinations is my current obsession. Liminas Magazine. All Women Stalk - The Women Blog. My Yellow Sandbox. Closet rivalry. NAILED IT! Photos by post designed by kristin ess There's something really nice about taking a break from nail polish for a second, right?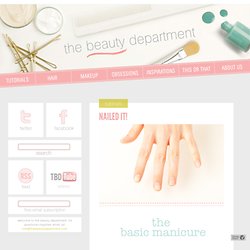 There are so many fun nail trends today that it makes you want to change things up… a lot! In this tutorial, we show you how to give yourself a perfectly polished, natural manicure that looks lovely and allows your nails to breathe. Always clean your tools properly before you begin.
---