Recetas
Grilled S'more Brownie | Created by Diane
Last week, it was pointed out to me that among the 750 recipes in the archives, there is but a single recipe that utilizes broccoli.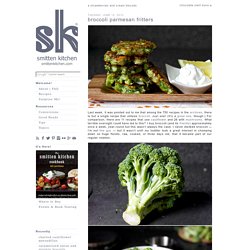 broccoli parmesan fritters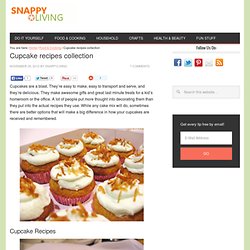 Cupcakes are a blast.
36 Cupcake recipes : DIY, Crafts, Food & Household Tips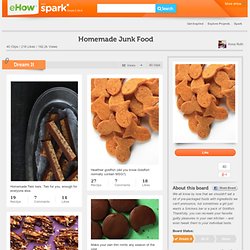 Homemade Junk Food | Spark
Homemade Twix bars. Two for you, enough for everyone else. 19 Reclips 14 Likes
Apple Pies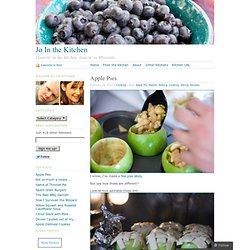 I know, I've made a few pies lately.
Healthy Baked Chicken Nuggets
Chunks of all white meat chicken breasts coated in breadcrumbs and parmesan cheese then baked until golden.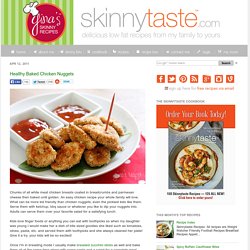 bake sale week: raspberry lemonade bars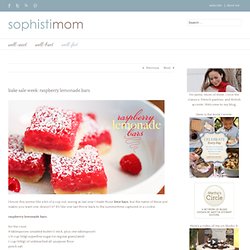 I know this seems like a bit of a cop out, seeing as last year I made those lime bars, but the name of these just makes you want one, doesn't it? It's like one last throw back to the summertime captured in a cookie.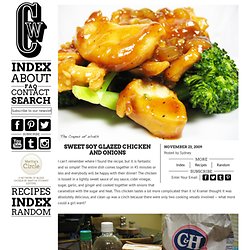 Sweet Soy Glazed Chicken and Onions
I can't remember where I found the recipe, but it is fantastic and so simple!
Homemade Snickers Bars
Insanity.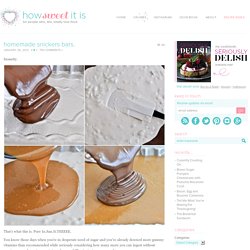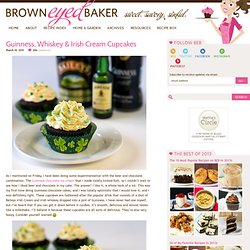 As I mentioned on Friday, I have been doing some experimentation with the beer and chocolate combination.
Irish Car Bomb Cupcakes Recipe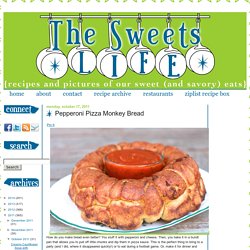 How do you make bread even better? You stuff it with pepperoni and cheese. Then, you bake it in a bundt pan that allows you to pull off little chunks and dip them in pizza sauce.
Pepperoni Pizza Monkey Bread
Chocolate Chip Lava Cookies
I am so in love with these darn chocolate lava cookies! What is it about a warm, gooey chocolate chip cookie stuffed with decadent, rich, melted chocolate that makes it so irresistible??
Picky Palate
Pierogi Recipe
October 2, 2010 My mom is obsessed with keeping a stocked freezer, but I guess I don't really take after her, because my freezer tends to be relatively empty, aside from random containers of stock/ramen broth, frozen dumplings and pierogi.
How to Cook
Blue-Eyed Bakers - Blue Eyed Bakers
Baked Egg Boat recipe
Breakfast is my favorite meal. I like to drink iced coffee and watch the cream climb its way down the chunky ice cubes in a dazy before the caffeine hits. I like to order bacon with whatever I'm eating. I like eating potatoes with ketchup. I like eggs over easy, and fluffy scrambled eggs.
A brownie by any other name…
Love brownies. Love their shiny, flaky top that shatters into micro-thin shards that shower onto your fingers as you eat.
Artisan Bread in Five Minutes a Day
And I'm not even kidding!
Caramel Apple Pie Cupcakes « The Craving Chronicles
Rubik's Battenburg Cake
Food Pyramid Submissions
Recipes from Kevin & Amanda
Icings Recipes at Bake Decorate Celebrate!
Pasta Recipes
Oreo and Peanut Butter Brownie Cakes
penniesonaplatter
Cheesecake Stuffed Strawberries