BlackBerry PlayBook
PlayBook Daily
N4BB - News for BlackBerry - forums, leaks, rumors, videos, faqs, reviews
Playbook OS
It's no secret that Netflix has absolutely no presence on BlackBerry devices other than third-party apps which don't offer full functionality. Many of you have asked, complained and some even begged Netflix to release an official app for BlackBerry smartphones and the PlayBook. Why they don't offer us apps is unknown but Philip Whittle let me know he took it upon himself to publish a petition on Change.org to make it happen.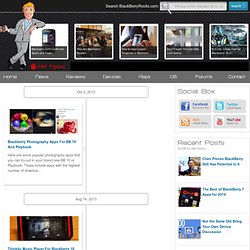 PlayBook | BlackBerryRocks.com
Inside BlackBerry - The Official BlackBerry Blog
BlackBerry - PlayBook
Inside BlackBerry for Business Blog
elTecnoBlog
OpenSourceBB.com – OSBB ← BlackBerry hybrids, news, opinion and resources. Your PlayBook headquarters
PlayBook BARs
Simple Browser | BNXtreme
Dingleberry jailbreak
All the games on DOSGAMES.com ...
Labrynth of Zeux (Sidescroll)Ladder Man 3 (Puzzle)Lamers (Misc)Larax & Zaco (Sidescroll)Laser Light (Puzzle)Last Half of Darkness (Adventure)Lawn Mower (Sim/Strategy)Legal Tender (3D Shooting)Legend of Saladir (RPG)Legend of the Silver Talisman (RPG)Lemmings (Puzzle)Lemwar (Sim/Strategy)Letter Targets (Misc)Leygref's Castle (RPG)LHX Attack Chopper (Sim/Strategy)Liero (Action)Line Wars II (3D Shooting)Llamatron (Action)Loader Larry (Puzzle)Lock 'N' Chase (Classic)Logo (Edu/Kids)Lost Vikings (Sidescroll)Lunatix (Adventure)Lure of the Temptress (Adventure)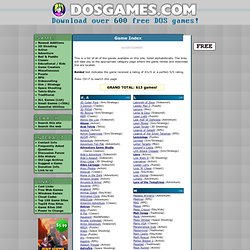 Impatica Inc. - Web and Mobile Presentation Solutions
CrackBerry.com – The #1 Site for BlackBerry Users & Abusers
BlackBerry has just released an update to the software for BlackBerry PlayBooks. While it's not a full BlackBerry 10 update, the 133MB PlayBook update brings some great changes and lays the groundwork for bringing BlackBerry 10 to the device. The changes that come with this update include:
PlayBook | The BerryFix.com
BNXtreme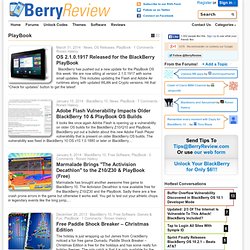 Marmalade Brings "The Activision Decathlon" to the Z10/Z30 & PlayBook (Free) Marmalade has brought another awesome free game to BlackBerry 10.
Category