Art
Happy Ending Massage (Uncut Version)
81 Links That Are Like Chocolate for Photographers
Red Sexyness" by Ivax Smoke
The SoundCloud App Gallery - Featured Apps for mobile, desktop and the web.
Final Installment: December 1st, 2012 Slashthree is proud to present the seventh and final chapter of World Exhibition III, as it comes to a successful close headlined by illustrators Liran Szeiman, Martin De Diego Sádaba, Tarin Yuangtrakul, Karim Fakhoury Gaétan Weltzer, and photographer Benny Brand. New additions Rachel Rusk and Remi Chevalier showcase their first submissions to Slashthree in this final installment. Over the course of five months, 50 pieces of art, photography and music were produced in this first ever exhibition format at S3. Be sure to view the exhibition as a whole if you missed one of the previous six installments.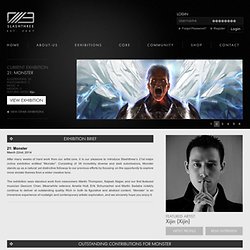 Exhibition 18 - 'Fairy Tales'
Share photos through your favorite social networks and see what's trending now!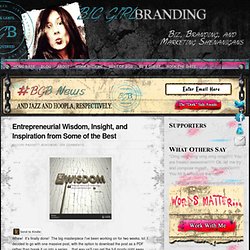 4.4K Flares 4.4K Flares × Whew! It's finally done! The big masterpiece I've been working on for two weeks. lol I decided to go with one massive post, with the option to download the post as a PDF rather than break it up into a series… that way ya'll can get the full monty right away rather than waiting over several days. Quick background- I decided to put this post together because of some things I've been going through myself in my life and business… and it occurred to me that if I am having these sorts of struggles, it's a sure bet many of you have your own version of them as as well.
Entrepreneurial Wisdom, Insight, and Inspiration from Some of the Best
BoxRockit | A simple way to sell your digital products on Twitter
LavaLamp.com - Buy LavaLamps
Step 1 - Create Page On Facebook - CoolFBPages
Online Poster Printing - Print Photo Quality Posters From $7!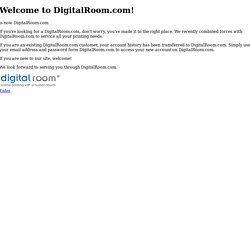 If you're looking for a DigitalRoom.com, don't worry, you've made it to the right place. We recently combined forces with DigitalRoom.com to service all your printing needs. If you are an existing DigitalRoom.com customer, your account history has been transferred to DigitalRoom.com. Simply use your email address and password form DigitalRoom.com to access your new account on DigitalRoom.com. If you are new to our site, welcome! We look forward to serving you through DigitalRoom.com.