Tips
Resources For Screenwriters
Screenwriting Resource Links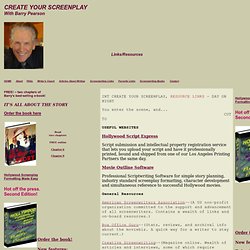 You enter the scene, and... ..................................................CUT TO Script submission and intellectual property registration service that lets you upload your script and have it professionally printed, bound and shipped from one of our Los Angeles Printing Partners the same day. Professional Scriptwriting Software for simple story planning, industry standard screenplay formatting, character development and simultaneous reference to successful Hollywood movies. General Resources --(A US non-profit organization committed to the support and advancement of all screenwriters.
Go Into The Story: How I Write A Script, Part 1: Story Concept
"How do you write a script?" I get asked that question a lot. So here it is, "The Not So Famous Scott Myers Approach To Writing A Screenplay From Concept To Fade Out: A 10-Part Series." It all starts with the concept. And every day, I task myself to come up with strong, marketable story concepts. How?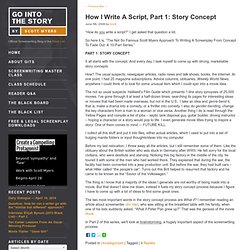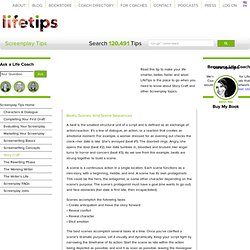 Beats, Scenes, And Scene Sequences A beat is the smallest structural unit of a script and is defined as an exchange of action/reaction. It's a line of dialogue, an action, or a reaction that creates an emotional moment. For example, a woman dressed for an evening out checks the clock—her date is late. She's annoyed (beat #1).
Screenplay | Story Craft Tip: Beats, Scenes, And Scene Sequences
Highland, our award-winning screenwriting app for the Mac, has a major update available in the Mac App Store. While Highland looks largely the same on the surface, we've rebuilt quite a bit under the hood and added features for screenwriters who want to use Highland for all their daily writing. Highland 1.7 — already updated to 1.7.1 — offers: Better pagination, particularly with dialogue. Unlike a certain company, we don't regard our pagination as the One True Way. But our pagination is now pretty damn great.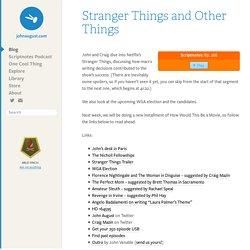 screenwriting tips and info from screenwriter John August