Papier
Spring (and Easter) are around the corner which means flower season is HERE! I love using clusters of vases/flowers when entertaining and I always try to keep fresh flowers around our home but I never seem to have pretty vases on hand for my arrangements. So I asked my mom (the gardener and expert on all things flowers and arranging) to help me come up with a handful of SUPER fast and easy ways to transform things around the house into creative vases.
tutorials
April 8th, 2011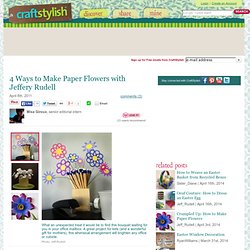 4 Ways to Make Paper Flowers with Jeffery Rudell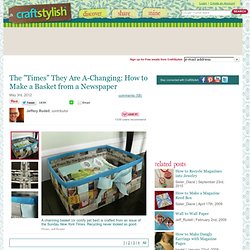 The "Times" They Are A-Changing: How to Make a Basket from a Newspaper
May 3rd, 2012 Email
External Link - Bookmark - Yo Yo Bookmark
Daisy Flower Stencil -- Free Daisy Flower Stencil to Print and Cut Out
This project took me so much longer than I thought it would.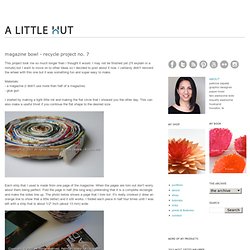 Green Crafting Gift Wrap Bow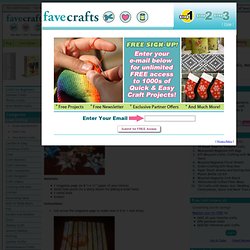 Don't throw out your old magazines, do some green crafting with them.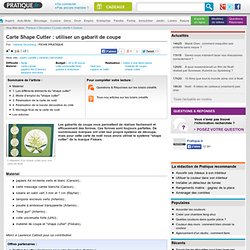 Carte Shape Cutter : utilisation d'un gabarit de coupe - Carterie - Loisirs créatifs - Décoration
La réalisation de la carte de Noël Encrez dans un premier temps le tampon "gui" d'encre verte.
Welcome to Gem's Cottage!
papier à imprimer - printable
Tutorials
Step 6 Stamp, embellish, and cut out the image you want to spin. Take one of your pennies and place a dimensional in the center (you want to get that dimensional in the center so that your image will spin correctly).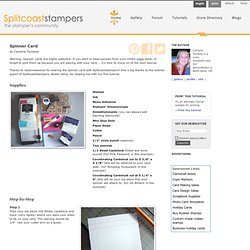 Splitcoaststampers - Tutorials
Splitcoaststampers - Tutorials
In this tutorial we will learn how to make a collage.
Collages
Papercraft Inspirations