Papier
Tutorials. Making coil baskets has been on my do list for a couple of years and recently I finally took some time to have a little fun putting own twist on this process!
You can make a coil basket out any thick rope or twine, you can even use scraps of fabric wrapped around the rope for something really colorful. But I decide to keep it simple and use rope (out of everything I tried I liked using cloth line the best). 4 Ways to Make Paper Flowers with Jeffery Rudell. April 8th, 2011 Email 23 users recommend What an unexpected treat it would be to find this bouquet waiting for you in your office mailbox.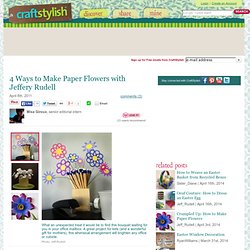 A great project for kids (and a wonderful gift for mothers), this whimsical arrangement will brighten any office or cubicle. The "Times" They Are A-Changing: How to Make a Basket from a Newspaper. May 3rd, 2012 Email 1339 users recommend A charming basket (or comfy pet bed) is crafted from an issue of the Sunday New York Times.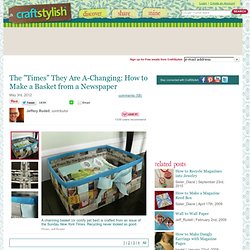 Recycling never looked so good. Jeff Rudell. External Link - Bookmark - Yo Yo Bookmark. Daisy Flower Stencil -- Free Daisy Flower Stencil to Print and Cut Out. Magazine bowl - recycle project no. 7. This project took me so much longer than I thought it would.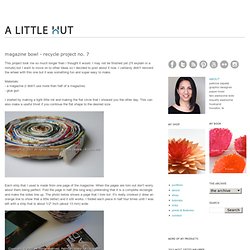 I may not be finished yet (I'll explain in a minute) but I want to move on to other ideas so I decided to post about it now. I certainly didn't reinvent the wheel with this one but it was something fun and super easy to make. Materials:- a magazine (I didn't use more than half of a magazine)- glue gun I started by making a tight little roll and making the flat circle that I showed you the other day. Green Crafting Gift Wrap Bow.
[ Close Privacy Policy ] Privacy Policy / Your California Privacy Rights Revised and posted as of March 4, 2013 Prime Publishing, LLC ("Company," "we" or "us") reserves the right to revise this Privacy Policy at any time simply by posting such revision, so we encourage you to review it periodically.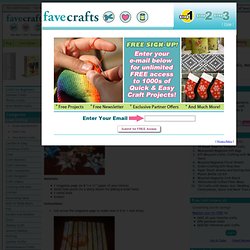 In order to track any changes to this Privacy Policy, we will include a historical reference at the top of this document. Carte Shape Cutter : utilisation d'un gabarit de coupe - Carterie - Loisirs créatifs - Décoration. La réalisation de la carte de Noël Encrez dans un premier temps le tampon "gui" d'encre verte.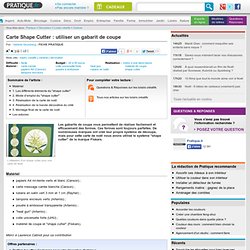 Posez plusieurs fois le tampon encré sur le papier blanc. Saupoudrez de poudre à embosser et chauffez à l'embosseur. Découpez le grand cercle du gabarit du kit "shape cutter". Collez ce cercle sur le grand carré de papier vert découpé avec le gabarit carré et le shape cutter.
Welcome to Gem's Cottage! Papier à imprimer - printable. Card Making- Cartes. Origami. Iris folding. Tutorials. Tutorials. Step 6 Stamp, embellish, and cut out the image you want to spin.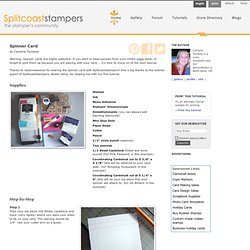 Take one of your pennies and place a dimensional in the center (you want to get that dimensional in the center so that your image will spin correctly). Fabrications en papier. Tutorials. Collages. In this tutorial we will learn how to make a mixed media collage.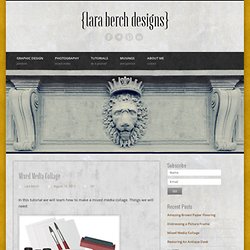 Things we will need: 1. Acrylic paints (or other paints of your choice). 2. Some brushes. 3.
---