Outils d'écriture / Writing tools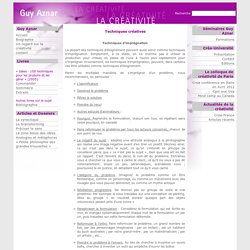 Techniques créatives :: Guy Aznar :: Formation à la créativité
Techniques d'imprégnation La plupart des techniques d'éloignement peuvent aussi servir comme techniques d'imprégnation. Simplement, à ce stade, on ne cherche pas à utiliser la production pour croiser, on passe de l'une à l'autre plus rapidement pour s'imprégner. Inversement, les techniques d'imprégnation, peuvent, dans certains cas être utilisées comme techniques d'éloignement. Parmi les multiples manières de s'imprégner d'un problème, nous recommandons, en particulier : L'identification Dessinez le problème Rêvez la solution Prendre du recul Autres astuces d'animateurs : Pourquoi.
Compilatio.net, outil en ligne de détection de plagiat.
Advertisement Effective writing skills are to a writer what petrol is to a car. Like the petrol and car relationship, without solid skills writers cannot move ahead. These skills don't come overnight, and they require patience and determination. You have to work smart and hard to acquire them.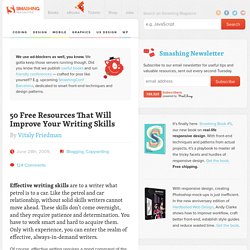 by Diana Burrell "We are what we repeatedly do. Excellence, then, is not an act, but a habit." Aristotle I make no secret of the fact that I do not like to write, which seems crazy because I've been a freelance writer and author for almost 20 years and writers, well, write. But if you're a professional …… Click here to keep reading…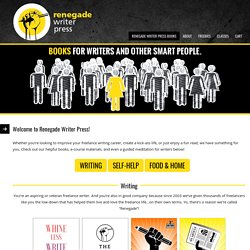 Compilatio.net, outil en ligne de détection de plagiat.
The Writer's Friend Links @ WritingNow.com
Review "Chances are that a freelancer will read far and wide before encountering a book more useful than The Writer's Friend." -- Rose Rosetree, Reviewer, Pathways, Spring 2002 "The Writer's Friend, a most appropriately titled sourcebook and vade mecum for freelance writers, is a goldmine of practical, basic, step-by-step advice for getting published. Dealing with every conceivable aspect of the procedure -- from deciding on the target publication, through writing attention-getting queries and the intricacies of contracts, to the finished article -- it focuses on the primary reader of the manuscript -- the editor -- and how to prevent imbroglios with this key gatekeeper of the process. I am pleased to recommend this useful and inspiring guide, jam-packed with tips and answers to questions, usually attained only by decades of actual experience, to seasoned professionals as well as to aspiring authors." -- George B.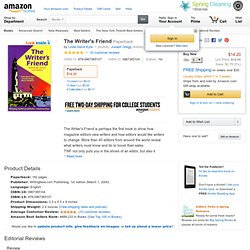 Logiciels pour écrire / Softwares for writers
Techniques d'écriture / Writing techniques