Blogs on writing
Judy Dunn, a blogger who educates, entertains and engages | Cat's Eye Writer Blog | Judy Dunn | Blogging Coach | Social Media Copywriter. Writing The Perfect Scene. Having trouble making the scenes in your novel work their magic?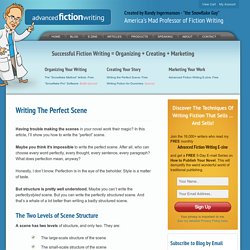 In this article, I'll show you how to write the "perfect" scene. Maybe you think it's impossible to write the perfect scene. After all, who can choose every word perfectly, every thought, every sentence, every paragraph? What does perfection mean, anyway? Honestly, I don't know. Top Tips for a Good Plot - The most fundamental element of any work of fiction is the plot.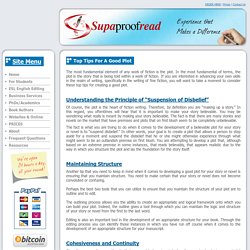 In the most fundamental of terms, the plot is the story that is being told within a work of fiction. If you are interested in advancing your own skills in the realm of writing, specifically in the writing of fine fiction, you will want to take a moment to consider these top tips for creating a good plot. Understanding the Principle of "Suspension of Disbelief" Of course, the plot is the heart of fiction writing. Modern Author Showcase. Writer Unboxed.
THE ALCHEMIST'S KITCHEN. Let The Words Flow. Lady Scribes. Blog - Murderati. Unmissable articles on writing. Advice for authors. It happened again.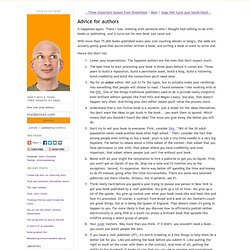 There I was, meeting with someone who I thought had nothing to do with books or publishing, and it turns out his new book just came out. With more than 75,000 books published every year (not counting ebooks or blogs), the odds are actually pretty good that you've either written a book, are writing a book or want to write one. Fuel Your Writing. Essays on the Craft of Dramatic Writing! Alone, With Words. Writers write in order to be read.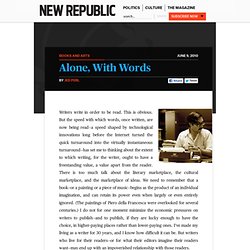 This is obvious. But the speed with which words, once written, are now being read—a speed shaped by technological innovations long before the Internet turned the quick turnaround into the virtually instantaneous turnaround—has set me to thinking about the extent to which writing, for the writer, ought to have a freestanding value, a value apart from the reader. There is too much talk about the literary marketplace, the cultural marketplace, and the marketplace of ideas. We need to remember that a book—or a painting or a piece of music—begins as the product of an individual imagination, and can retain its power even when largely or even entirely ignored.
---