Periodic tables on line
The periodic table is a table of the chemical elements in which the elements are arranged by order of atomic number in such a way that the periodic properties (chemical periodicity) of the elements are made clear. The standard form of the table includes periods (usually horizontal in the periodic table) and groups (usually vertical). Elements in groups have some similar properties to each other.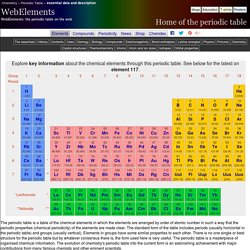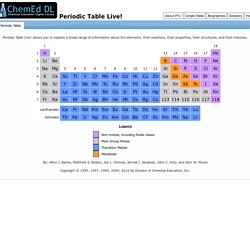 ChemEd DL Application: Periodic Table Live!
Periodic Table Live! allows you to explore a broad range of information about the elements, their reactions, their properties, their structures, and their histories. Required Components