Things i need to do
Bottle Cap Tray. *Edited 1/5/13* Hello everyone!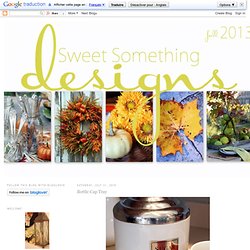 First of all, I am glad so many people have enjoyed this project. When I did it and wrote the tutorial over 2 years ago, I never thought it would be my number 1 hit project to date. A lot of you have asked questions here in the comments and emailed me with particular unforeseen problems and I have tried my best to come up with solutions and ideas to remedy these problems. And a lot of you have had success, even using other things than bottlecaps, which is great! If you plan to do this project, be aware that it is not a thrifty project...however it can be....bottle caps are are recycled, trays can be found on sale....but the acrylic water, while not super expensive, is not exactly cheap. DIY: Wire Waste Basket Turned Pendant Light. Contributor post by Janis Nicolay of Pinecone Camp Hi Everyone!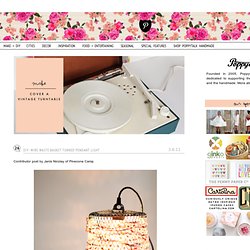 Janis here, from Pinecone Camp. I mentioned on my blog, a couple of weeks ago, that I had found a $2 wire waste basket, and I was going to turn it into a pendant light. Well here it is. I used scrapes of fabric to create a light for my niece. Sew a simple backpack. Click here for a larger photo of the finished backpack.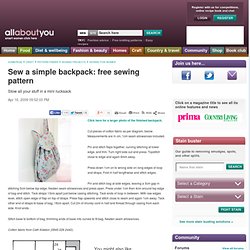 Cut pieces of cotton fabric as per diagram, below. Measurements are in cm, 1cm seam allowances included. Pin and stitch flaps together, curving stitching at lower edge, and trim. Turn right side out and press. Turn your old jeans into a laptop bag. Jeans are a staple in my closet.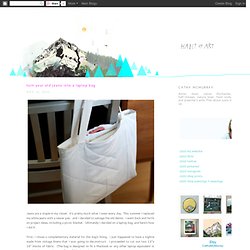 It's pretty much what I wear every day. This summer I replaced my white jeans with a newer pair, and I decided to salvage the old denim. I went back and forth on project ideas, including a picnic blanket. Unusual (and fun!) Date Ideas. How to turn "water" into marbles. Random funny pictures. Juggling Instructions - Tutorials, videos, tricks and more.
Bic pen - reinventing the most popular ballpoint. © copyrights designboom, all rights reserved. all material published remains the exclusive copyright of designboom. no contents, including text, photographs, videos, etc. may be reproduced in whole or in part without the written consent of designboom. in addition, no material or contents may be reproduced on the world wide web by techniques of mirroring, framing, posting, etc. without the written consent of designboom.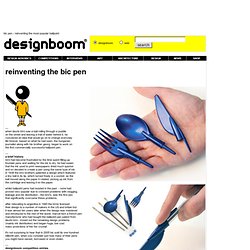 DIY Flower Halo. You'll start by cutting 2 circles from the piece of felt at approximately 2″ in diameter.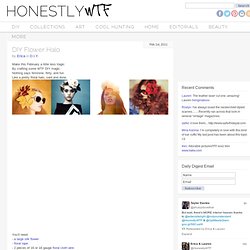 Form the wires of your halo by molding and bending each piece into a half circle. Lay the two half circles opposite of each other to create a single circle, laying it over the top of your head to check the fit. Taping the screen. It is important to cover the edges of the screen to keep the ink from seeping in and making a huge mess all over the substrates.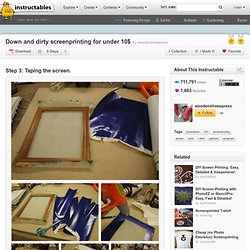 Cut some of the scrap vinyl into strips, and stick it to the screen and the frame so there is no empty space for ink to get through. Cover the fabric all the way around about 1.5" from the edges of the frame. DIY Braided Hex Nut Bracelet. We're nuts for nuts.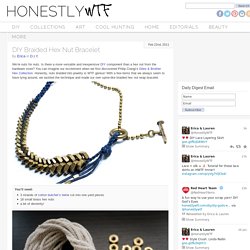 Is there a more versatile and inexpensive DIY component than a hex nut from the hardware store? You can imagine our excitement when we first discovered Philip Crangi's Giles & Brother Hex Collection. Honestly, nuts braided into jewelry is WTF genius! With a few items that we always seem to have lying around, we tackled the technique and made our own spine-like braided hex nut wrap bracelet.
You'll need:3 strands of cotton butcher's twine cut into one yard pieces18 small brass hex nutsa bit of dexterity!
---