Php/mysql setup
Downloads. If you like Xdebug, please consider buying a " support agreement ".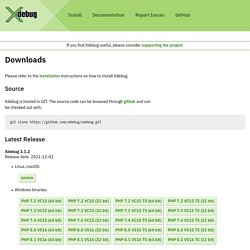 Or Flattr this website: Setting up PHP & MySQL on OS X 10.7 Lion. With OS X 10.7, Apple continues to ship PHP 5.3 with PEAR, GD and PDO_MYSQL out of the box.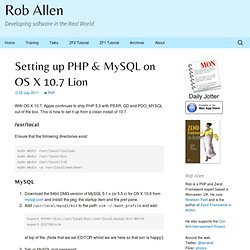 This is how to set it up from a clean install of 10.7. /usr/local Ensure that the following directories exist: sudo mkdir /usr/local/include sudo mkdir /usr/local/bin sudo mkdir /usr/local/lib sudo mkdir -p /usr/local/man/man1.
---