Charity Websites
ripple
Freekibble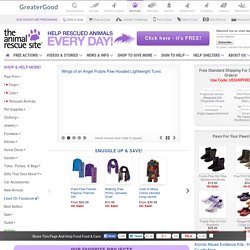 Join the Two Million Pet Challenge According to the Humane Society of the United States (HSUS), between 6 and 8 million dogs and cats will be left at shelters each year. Animals that are healthy, well-fed, and disease-resistant have much better odds of finding a happy forever home. Preventable diseases like kennel cough or feline herpesvirus can stop an adoption in its tracks - not to mention being a danger to unprotected populations in the shelter. Although shelters try to meet the needs of their animals, they may not be able to afford a timely delivery of much-needed vaccinations.
Free Flour Game - Help end world hunger by answering trivia questions for free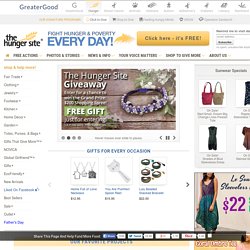 Feed U.S. Seniors in Need 3.5 million seniors in the United States alone must choose between using limited resources to pay for rent, utilities like electricity and water, or for food. Our seniors, who are parents and grandparents and whose knowledge and experience are a treasure to society, deserve better. This Gift That Gives More™ provides 200 meals to seniors, giving help and hope to those who need it most, through the work of Feeding America.