Eurocontrol
The objective of the civil and military ATM coordination is to support the EUROCONTROL Member States to enhance the capacity, flexibility, efficiency, safety and security of the European aviation network, while accomodating military aviation requirements. To deliver this, we focus on: Airspace Management Performance (ASM) performance and support systems, Enhancing the civil-military collaborative decision-making, Improving the civil-military Communication, Navigation and Surveillance (CNS) interoperability, Improving and promoting ATM security, Ensuring a seamless military integration in the network, and coordinating civil-military aspects in the SESAR programme. CMAC news CMAC CNS Factsheet #5 - SESAR Project 9.24 ADS-B In/Out for Military Aircraft - Best in Class SESAR research activities include substantial effort to define and validate the most suitable civil-military technical interoperability solutions to minimise cost and impact.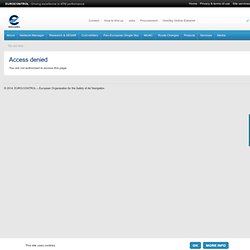 FOIPS
EUROCONTROL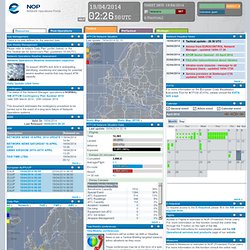 CFMU NOP Network Operations Portal
Since 02/04/13 ACC Wien increased ATC Capacity of the Collapsed Sector B5A and of all Lower-, Upper-, Lower/Upper-, Lower/Upper/High Sector-Combinations to 80%. ATC capacity of NCR & SCR Sectors are increased to 90%. High-, Top- and High/Top- and Upper/High/Top TVs/sectors are operated at 90%. All other sectors are now operated at 80%. Up to 10 sectors are operated to mitigate capacity shortfalls, supported by RR and FL scenarios, if needed.