Culture
BULL BAY, Jamaica (AP) — The robed Rastafarian priest looked out over the turquoise sea off Jamaica's south-east coast and fervently described his belief that deliverance is at hand.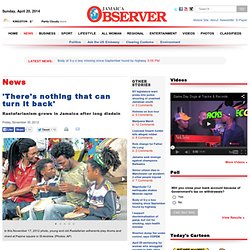 'There's nothing that can turn it back'
African slave traditions live on in U.S.
Graffiti art targets Kenyan 'vultures'
From Samba to carnival: Brazil's thriving African culture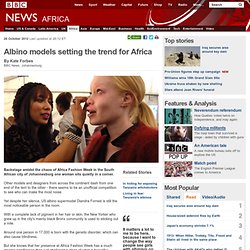 Albino models setting the trend for Africa
26 October 2012 Last updated at 20:12 ET By Kate Forbes BBC News, Johannesburg
Ethiopian shoemaker takes great strides
27 July 2012 Last updated at 06:10 ET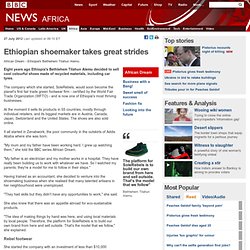 negusgear
Words by Jesse Serwer, Photo by Beth Lesser—
The Shoe Fits: Clarks To Spotlight Jamaican Culture with New Campaign « LargeUp
VIDEO: Rastas livid!
ANOTHER incident involving a flag at a public event has sparked anger.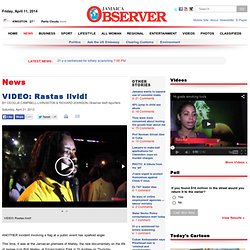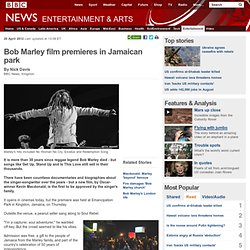 Bob Marley film premieres in Jamaican park
20 April 2012 Last updated at 17:09 GMT By Nick Davis BBC News, Kingston
Religions - Rastafari: Bob Marley
The Terrible Truth About Facebook
Ode to Jamaica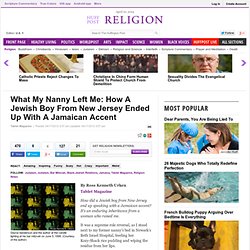 What My Nanny Left Me: How A Jewish Boy From New Jersey Ended Up With A Jamaican Accent
By Ross Kenneth Urken Tablet Magazine How did a Jewish boy from New Jersey end up speaking with a Jamaican accent?
Coca-Cola Smile Back Jamaica
Kenyan Chief Francis Kariuki mobilizes his community using Twitter, despite the lack of Internet access. The chief sends out tweets, which residents get in the form of a text message He also tweets to alert residents about missing animals and share doses of encouragement Residents in his town don't need a smart phone or Web access to get the messages Study: About 57% of tweets from Africa are sent from mobile devices (CNN) -- A Kenyan chief in a town far from the bustling capital foiled a predawn robbery recently using Twitter, highlighting the far-reaching effects of social media in areas that don't have access to the Internet. Chief Francis Kariuki said he got a call in the dead of the night that thieves had broken into a neighbor's house. He turned to Twitter, which allows users to send messages in 140 characters or less, to reach his community instantly. "Thieves in Kelven's living room, let's help him out please," he tweeted in Swahili, the local language.
Kenyan chief foils robbery via Twitter, highlights reach of social media
Know the Maroons in Jamaica: Courage, Resistance & a Reclaiming of African Culture & Identity | Orijin Culture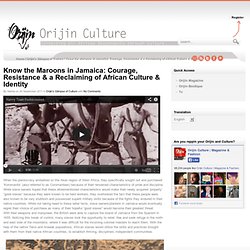 When the plantocracy embarked on the Akan region of West Africa, they specifically sought out and purchased 'Koromantis' (also referred to as Coromantees) because of their renowned characteristics of pride and discipline.
Douglas Rushkoff: U.S. Postal Service new example of human work replaced by technology He says technology affecting jobs market; not enough workers needed to run the technology He says we have to alter our ideas: It's not about jobs, it's about productivity Rushkoff: Technology lets us bypass corporations, make our own work -- a new model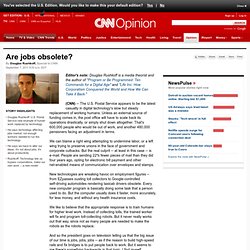 Creating glamor in Nigeria's ghettos
3 September 2010 Last updated at 02:41 ET By Finlo Rohrer BBC News, Washington
Why don't black Americans swim?